Herringbone Brush & Pattern (ver.2) (ヘリンボーンブラシ&パターン(ver.2))
ヘリンボーンブラシ&パターン(ver.2)
Content ID:2046271
Translated by

There are three types of brushes and patterns that can draw herringbone patterns. ヘリンボーン模様を描画出来る3種のブラシとパターンです。
It is a herringbone pattern that can be used on jackets and suits to give an elegant impression.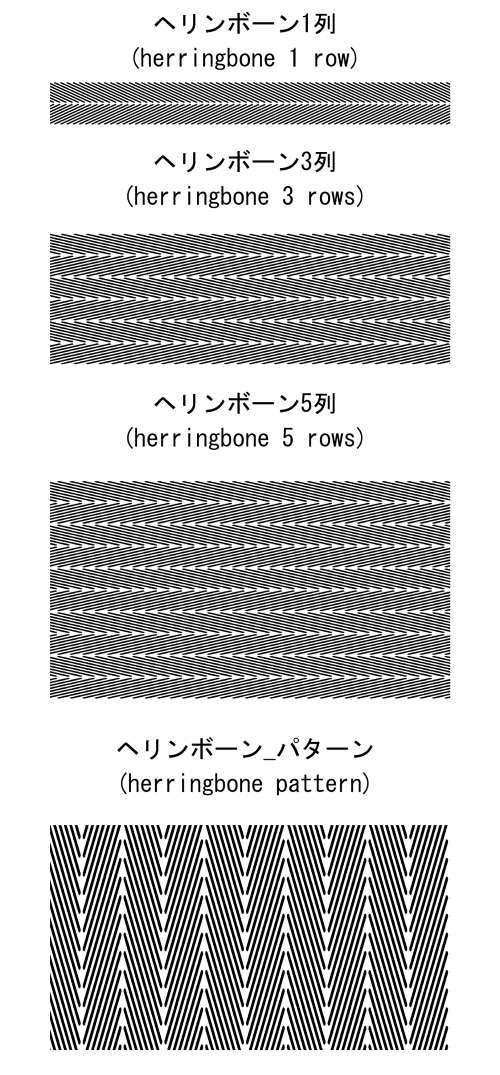 ・Examples of using patterns
You can just change the color as it is, or you can transform it according to the shape to make it cool.
Although it is made a little rough, it is a material that has a gap just by pasting it.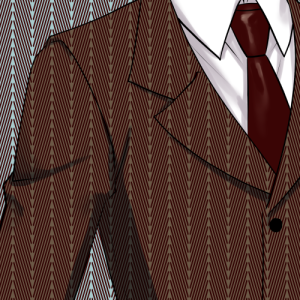 Color change and simple multiplication. It will be a design tic.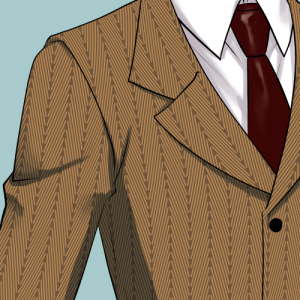 mesh transformation and overlay modes. It gives a three-dimensional effect.
・Brush usage
I also made 3 and 5 rows of brushes for people who have difficulty mesh transformation.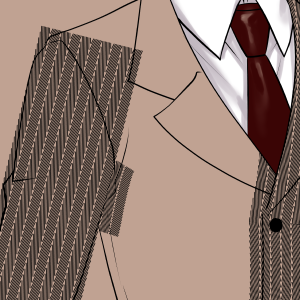 Use a brush along the structure of the clothes. Draw quickly with a large brush and fill in the missing parts with one row of brushes.
If you draw it vector layer, it is easy to edit the crooked part.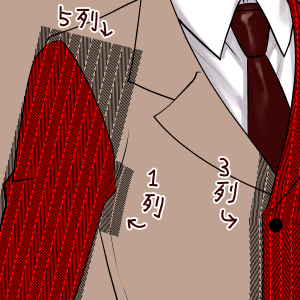 Select only the part you want to use and mask it, or fill another layer and clip.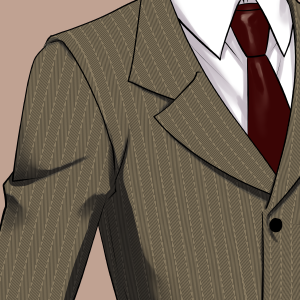 Repeat the above processing and adjust the layer density to complete.
This time, I kept the ink black and set the layer opacity to 40%. It has an astringent finish.
Herringbone means "herring bone" and is a pattern often used for rough tweed fabrics. In Japan, it is also called "Sugiaya" because it is similar in shape to cedar leaves.
Try using it when you want to add some pattern to your clothes but keep a calm impression.
 ジャケット、スーツに使うと上品な印象に出来るヘリンボーン模様です。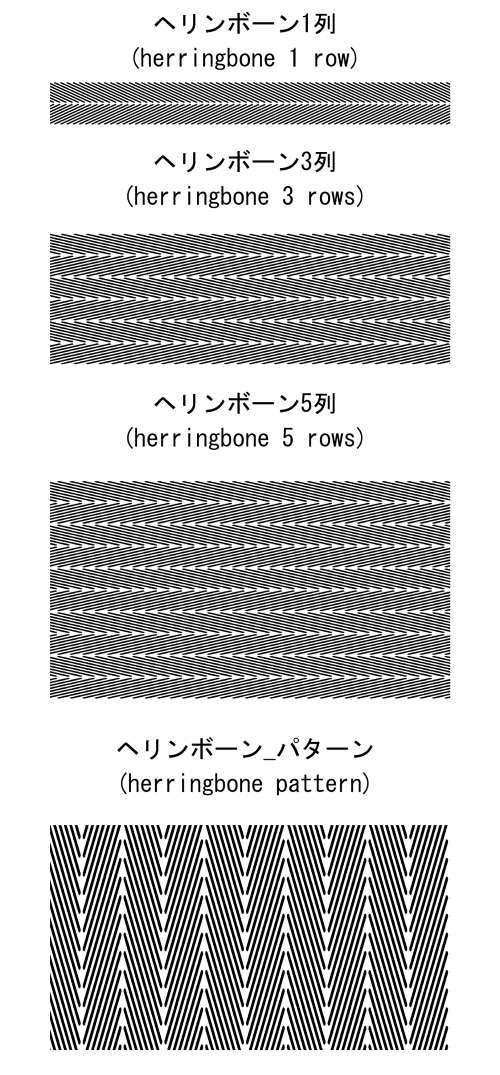 ・パターンの使用例
 そのまま色変えだけしてもいいし形に合わせて変形させてもカッコ良くなります。
 少し粗めに作ってあるぶん、ただ貼り付けるだけで間が持つ素材になっています。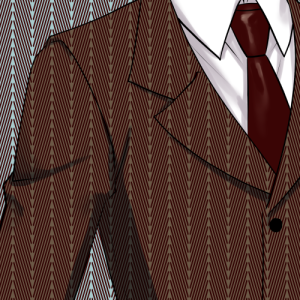 色の変更とシンプルな乗算。デザインチックになります。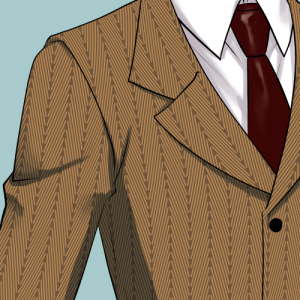 メッシュ変形とオーバーレイモード。立体感が出ます。
・ブラシの使用法
 メッシュ変形が難しい人のために3列、5列のブラシも作りました。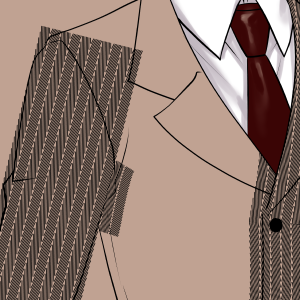 服の構造に沿ってブラシを使用します。大きいブラシでサッと描いて1列のブラシで足りない部分を埋めます。
 ベクターレイヤーに描くと曲がっている箇所の編集が楽です。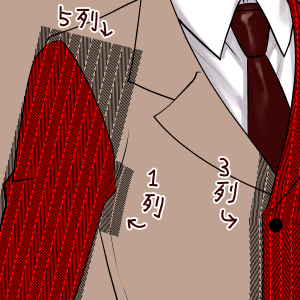 使いたい部分のみ選択しマスクするか、別レイヤーを塗り潰してクリッピングをします。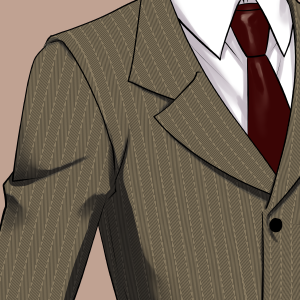 上記の加工をくり返し、レイヤーの濃度を調整して完成です。
 今回は、インクは黒のままレイヤー不透明度を40%にしました。渋い仕上がりになってます。
 ヘリンボーンは『ニシンの骨』という意味で、ごわごわしたツイード生地によく使われている模様です。また日本では杉の葉に似た形であることから『杉綾(すぎあや)』とも呼ばれます。
 服に何か模様を入れたいが落ち着いた印象に保ちたい、という時に使ってみてください。
Herringbone Brush & Pattern ヘリンボーンブラシ&パターン
Update history
Updated with 3 and 5 rows of brushes. 3列と5列のブラシを追加してアップデートしました。