Petal brush set with two colors (2色で描く花びらブラシセット)
2色で描く花びらブラシセット
Content ID:1732485
Translated by

Flowers drawn in 2 colors/Petals Brush

A hand-drawn petal brush that reflects both main color and sub color.
For color illustrations and monochrome manuscripts (near/far) three sets. (More + one was * updated *)
It has an image of cherry blossoms, berries, and other rose-like flowers.

˗ ˏ ˋ UP DATE ˎ ˊ ˗
Newly added "Two Color petals/luminescence". Flowers drawn in 2 colors / Petals brush

メインカラーとサブカラーの両方を反映する、手描き感のある花びらのブラシです。
カラーイラスト用とモノクロ原稿用(近/遠)の3種セット。(※アップデートでさらに+1種しました)
桜やベリーなどのバラ科っぽい花をイメージしています。

˗ˏˋ UP DATE ˎˊ˗
新たに「2色花びら/発光」を追加しました。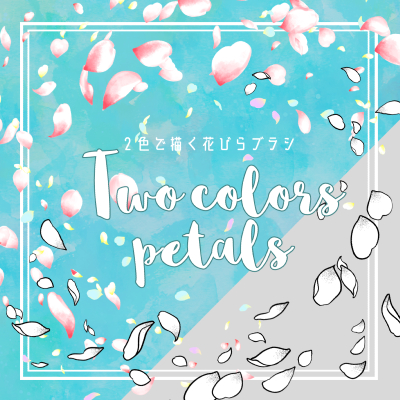 ■brush tip Images are created at 350 dpi in color and 600 dpi / gray in monochrome.

■ The particle size changes depending on the pen pressure.
Please adjust the size and spacing to your liking.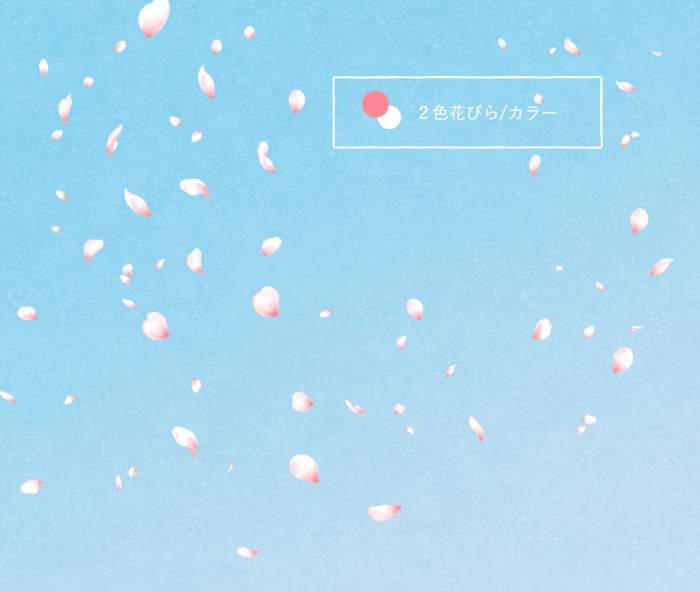 ■ I have set the particle direction of the brush slightly. (Random angle 30°)
The base side of the petals should be facing roughly in the linear direction.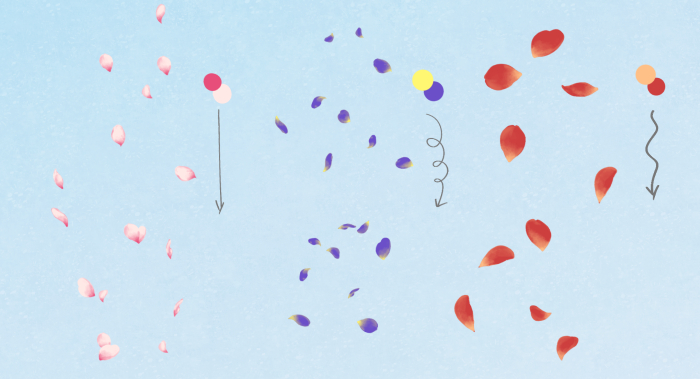 ■ Please try various color combinations.
I think it's also fun to color it in monochrome with the drawing →gradient map.

■ By default, black and white is set to a size that draws with a line width similar to that of a 0.5 size pen.
■ Since it was created for manga, the name is "black and white", but the color can be changed.

- - - - - - - - - - -
【 Postscript 】

Thank you very much for choosing "Theme Material of the Week - Theme / Shoujo Manga" ◎
As a token of our gratitude, we have added a new brush with "Two Color Petals / Luminescence".
Since it is created at 600 dpi/gray, the color can be changed.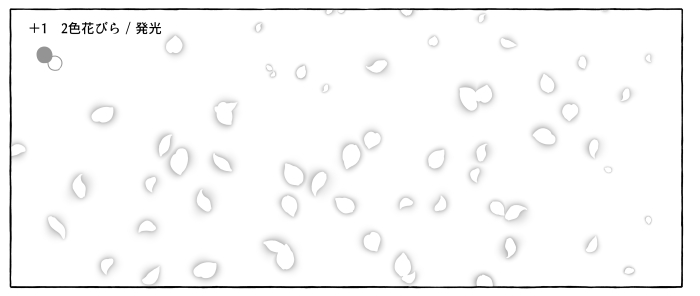 ■ It feels good to use or toning in color.

- - - - - - - - - - -

Gradients that can be used with petal brushes for color are also available.
Please use it together if you like.

"Flower color gradient set"
https://assets.clip-studio.com/ja-jp/detail?id=1728586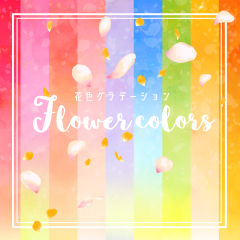 [Postscript]
We have released a new material set containing a blizzard of flowers with inspiration for color illustrations.

"Fluttering particles with a choice of colors"
https://assets.clip-studio.com/ja-jp/detail?id=1840058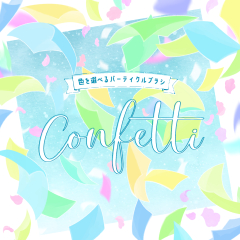 Shape variation materials have also been released.
"Color and line art petal brush"
https://assets.clip-studio.com/ja-jp/detail?id=2031210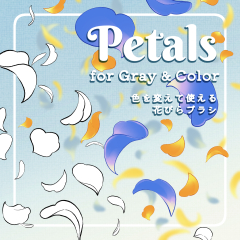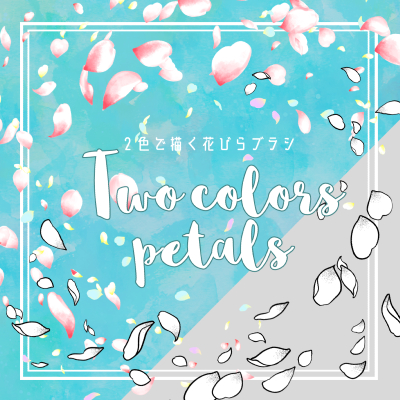 ■ブラシ先端画像はカラー350dpi、モノクロ600dpi/グレースケールで作成しています。

■筆圧に応じて粒子サイズが変わります。
 サイズや間隔はお好みで調整しながらご利用ください。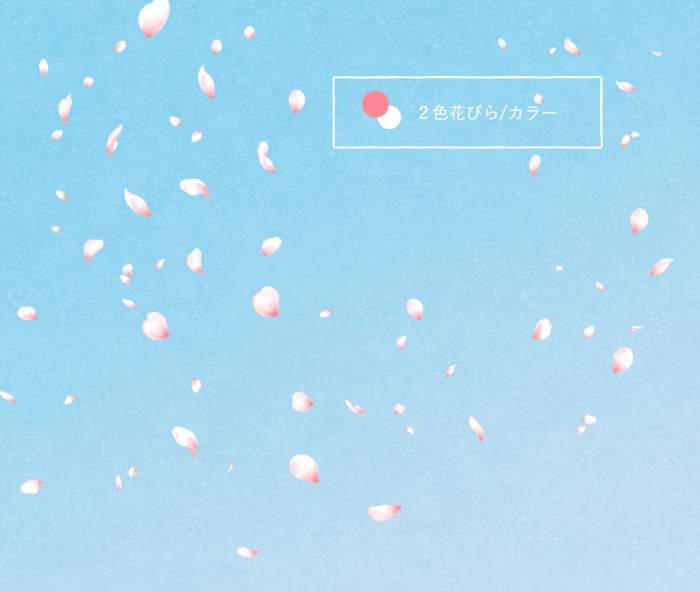 ■少しだけブラシの粒子方向を設定してあります。(ランダム角度30°)
 花びらの付け根側が、だいたい線方向に向くようにしています。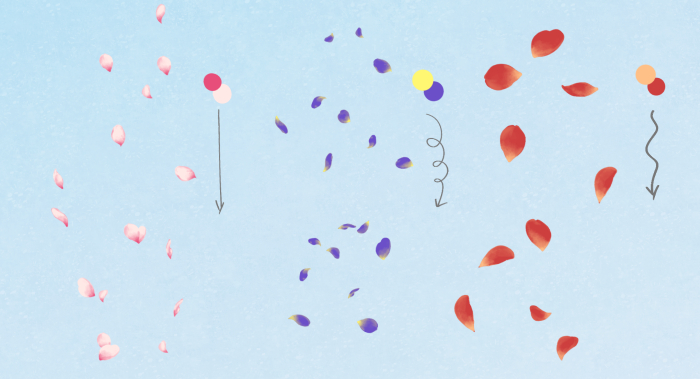 ■色の組み合わせはいろいろ試してみてください。
 モノクロで描画→グラデーションマップで色付けするのも楽しいと思います。

■白黒はデフォルトで0.5サイズのペンと同じくらいの線の太さで描画するサイズに設定してあります。
■漫画用に作成したので名前は「白黒」になっていますが、色変更も可能です。

- - - - - - - - - - -
【 追記 】

「今週のお題素材-お題/少女漫画」選出ありがとうございました◎
感謝をこめて、新たに「2色花びら/発光」のブラシを追加しました。
600dpi/グレースケールで作成しているので、色変更が可能です。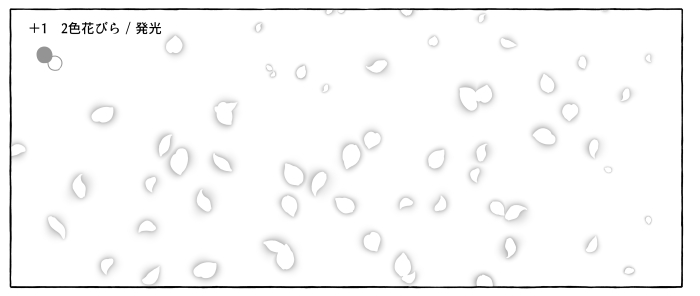 ■カラーで使ったりトーン化したりしても良い感じです。

- - - - - - - - - - -

カラー用の花びらブラシと一緒に使えるグラデーションも公開中です。
よろしければ合わせてご利用ください。

「花色グラデーションセット」
https://assets.clip-studio.com/ja-jp/detail?id=1728586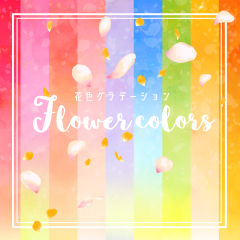 【追記】
カラーイラスト向けのひらみのある花吹雪を収録した素材セットを新たに公開しました。

「色を選べるひらひらパーティクル」
https://assets.clip-studio.com/ja-jp/detail?id=1840058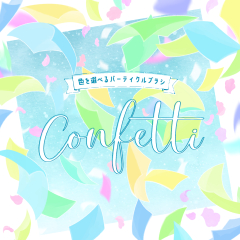 形状のバリエーション素材も公開しました。
「カラーと線画の花びらブラシ」
https://assets.clip-studio.com/ja-jp/detail?id=2031210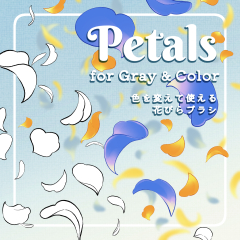 Petal brush drawing in two colors 2色で描く花びらブラシ
+ 1 Additional Petal brush +1 追加の花びらブラシ