Hair Set December Revision (髪の毛セット 12月改定版)
髪の毛セット 12月改定版
Content ID:1807738
Translated by

I could draw a hair pen. 髪の毛を描けるペンです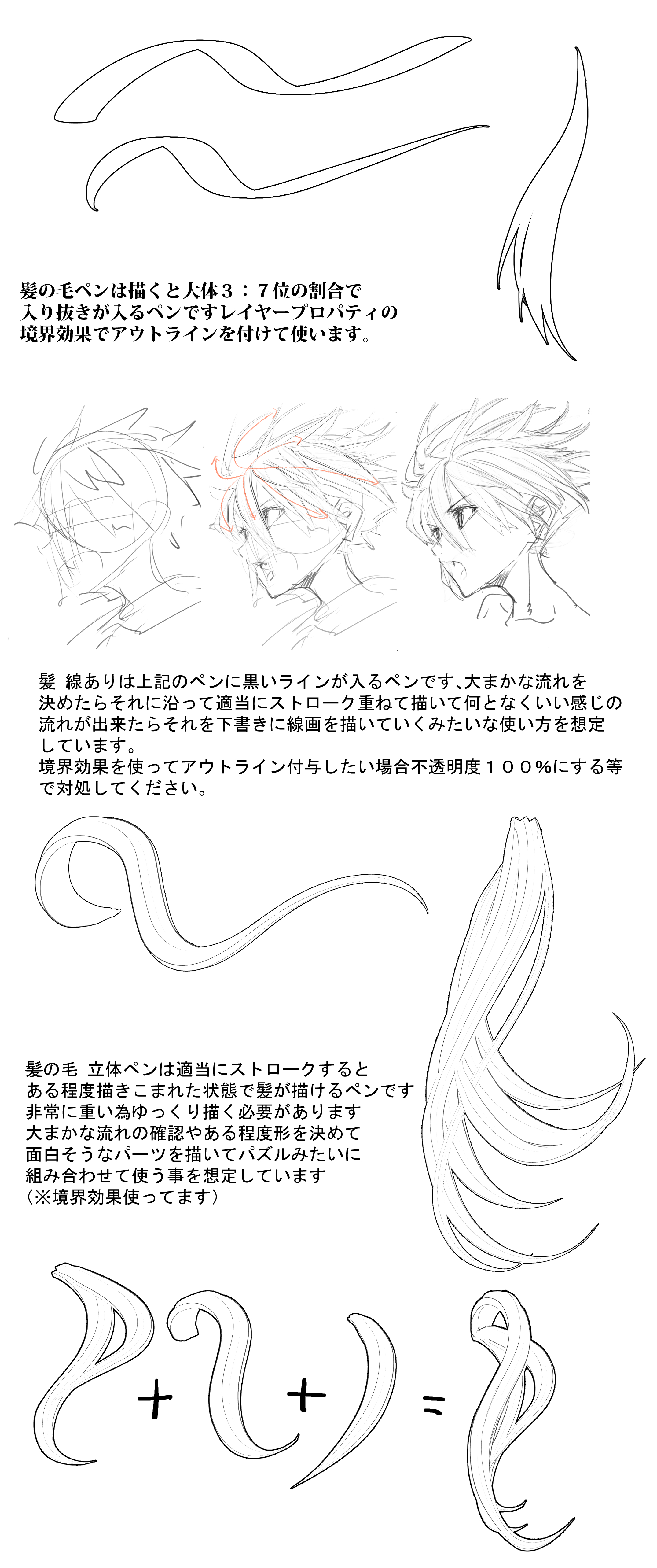 I've changed my hair pen a lot.
The hair correction pen which does not draw below is a pen which adjusts the silhouette of the hair which I drew by adding it to a mixture of colors
The other hair pen is a confusing when you attach a border effect and stroke it suitably.
The pen which can draw the hair.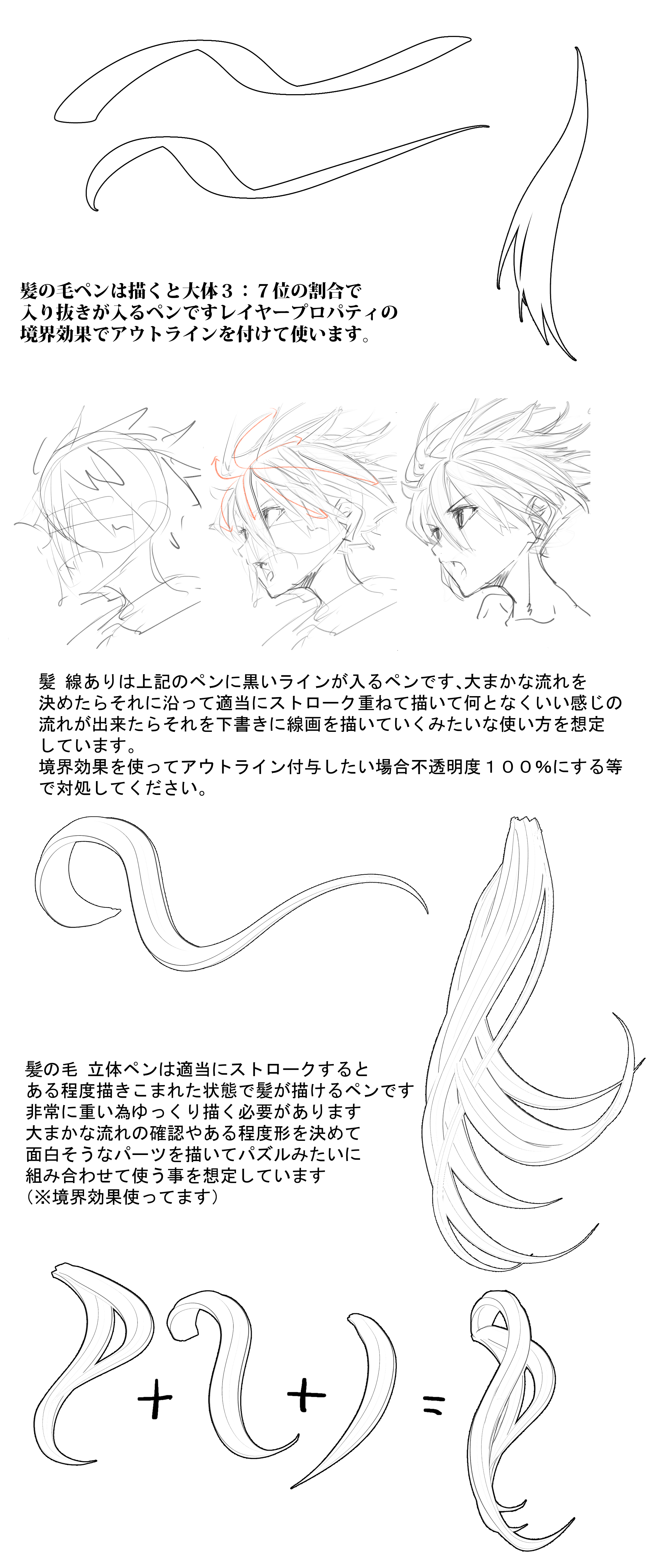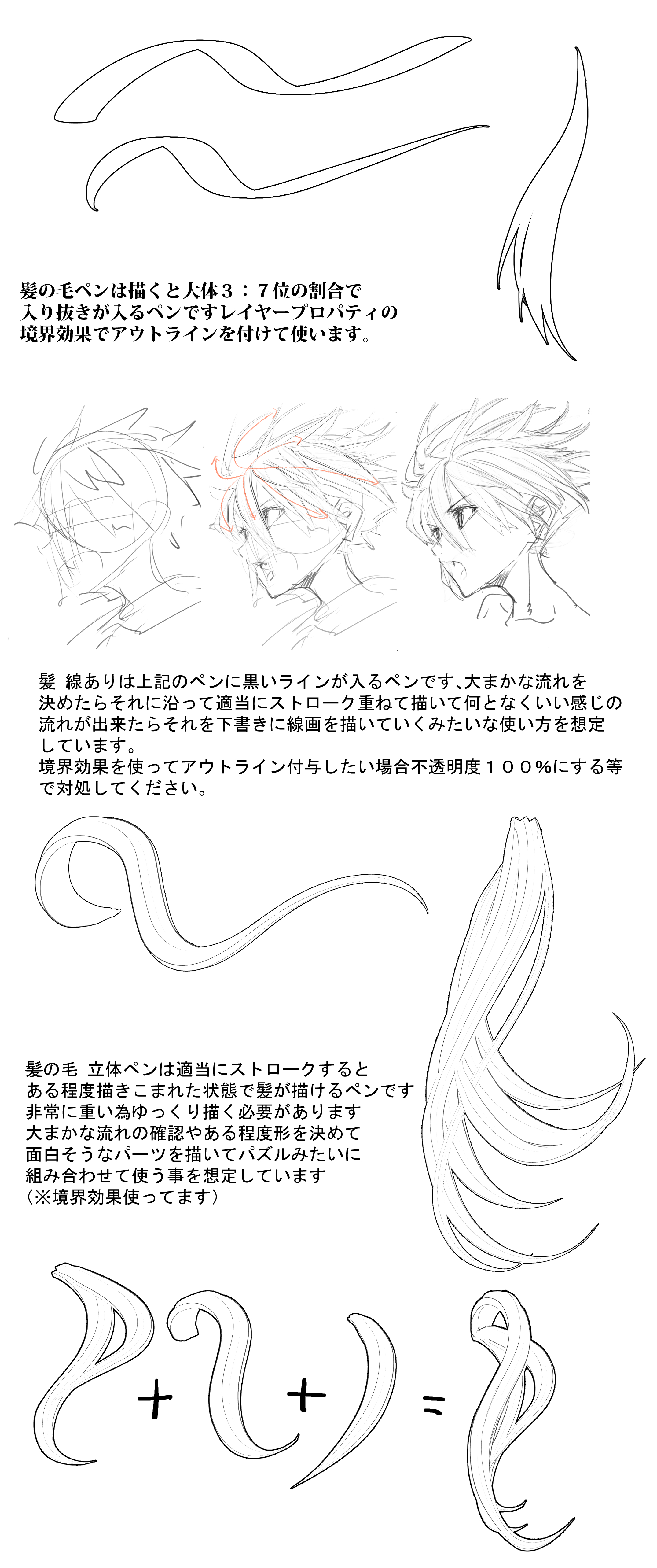 髪の毛ペンを大幅に変えました
下記には描いてありませんが髪修正ペンは色混ぜに追加して描いた髪の毛のシルエットを調整するペン
その他髪の毛ペンは境界効果を付けて適当にストロークするとややこしめの
髪の毛が描けるペンです。