Table knife (Dinner knife) (テーブルナイフ (ディナーナイフ))
テーブルナイフ (ディナーナイフ)
Content ID:2002292
Translated by

A 3D model of a table knife. Includes two types of normal and vignette enhanced versions.

3D model and after LT conversion (normal version)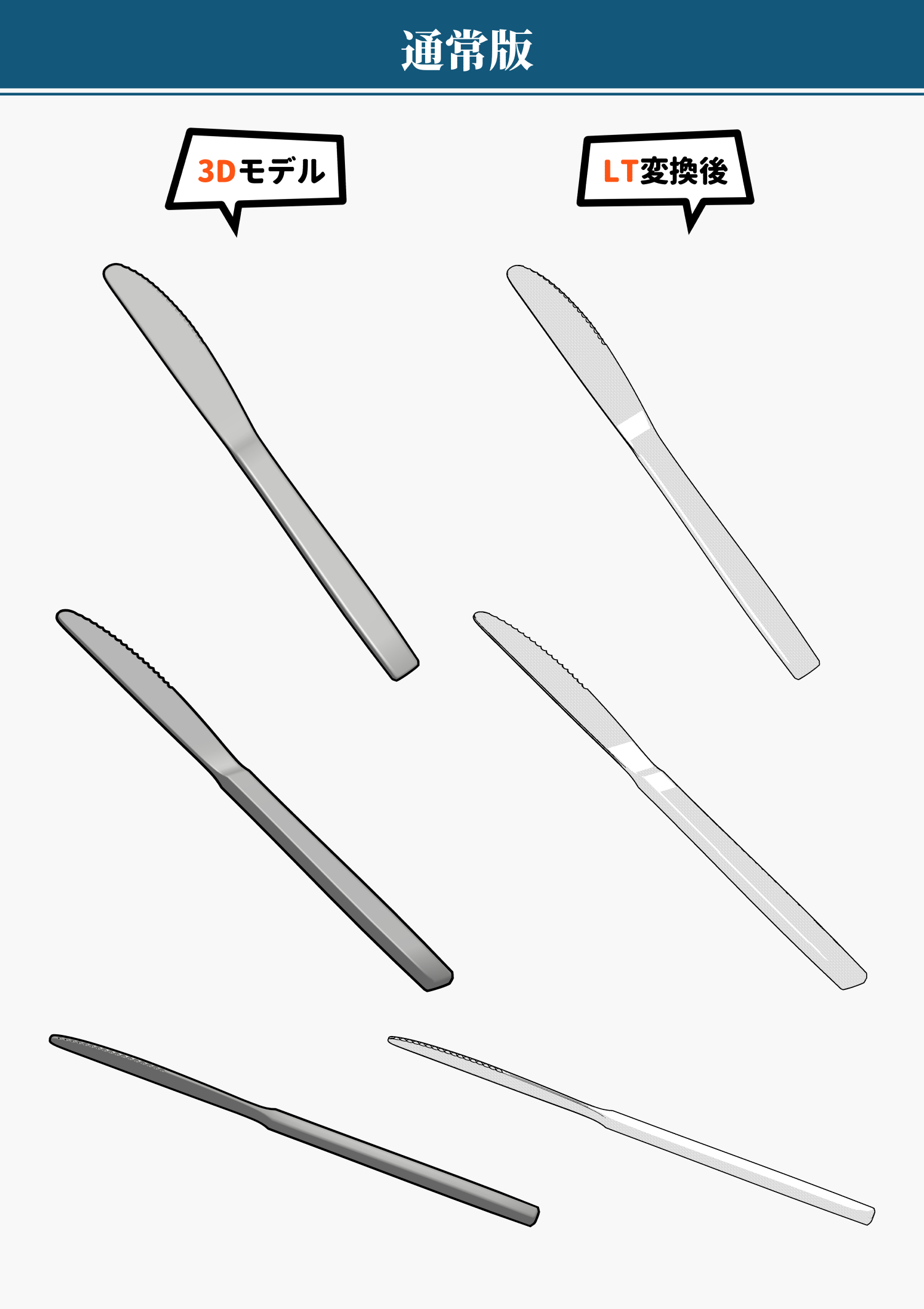 The difference between the normal version and the vignette enhanced version

The vignette enhanced version clearly shows the line when LT is converted.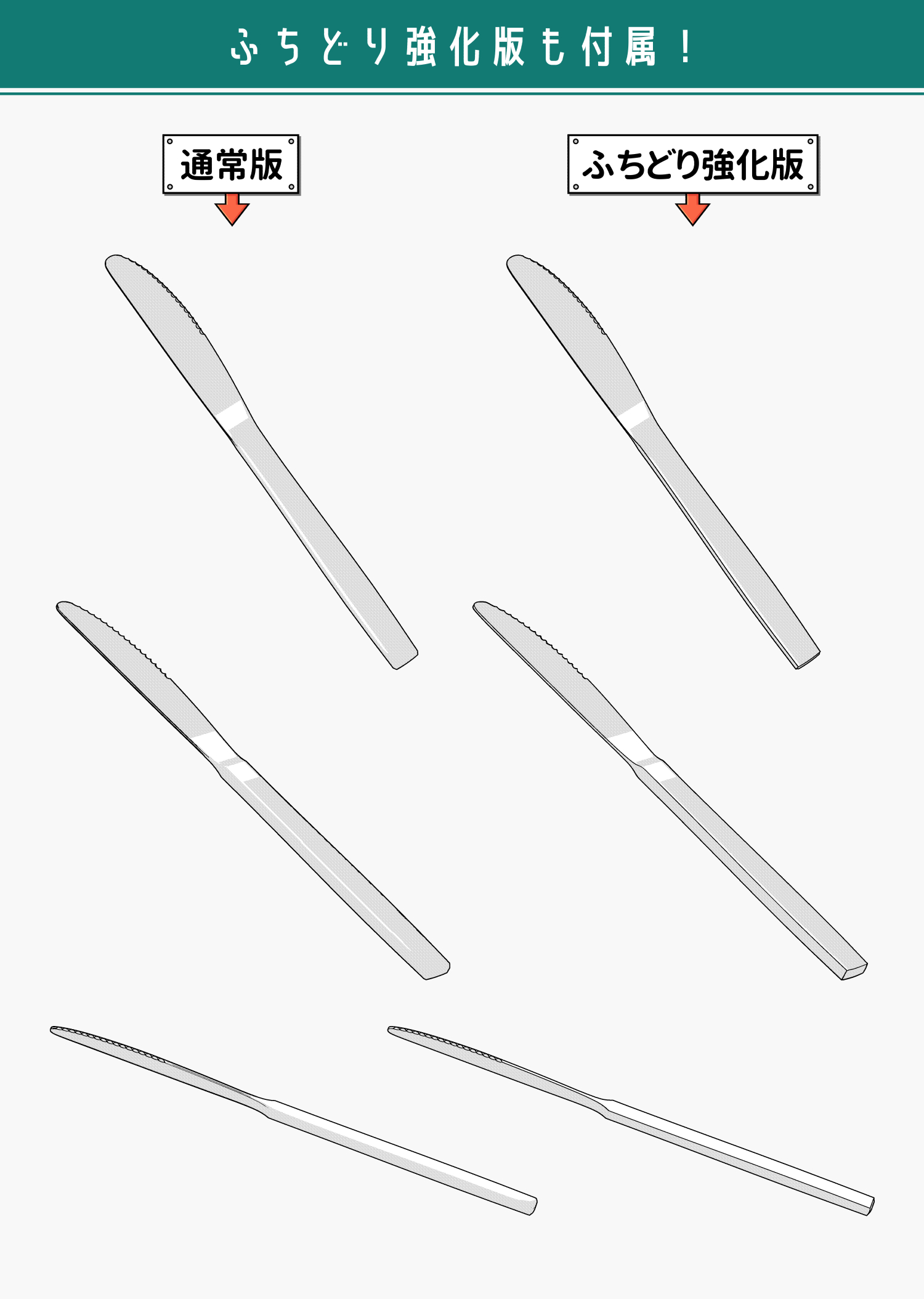 Comes with two types of materials!

テーブルナイフの3Dモデルです。通常版とふちどり強化版の2種類が含まれています。

3DモデルとLT変換後の見本(通常版)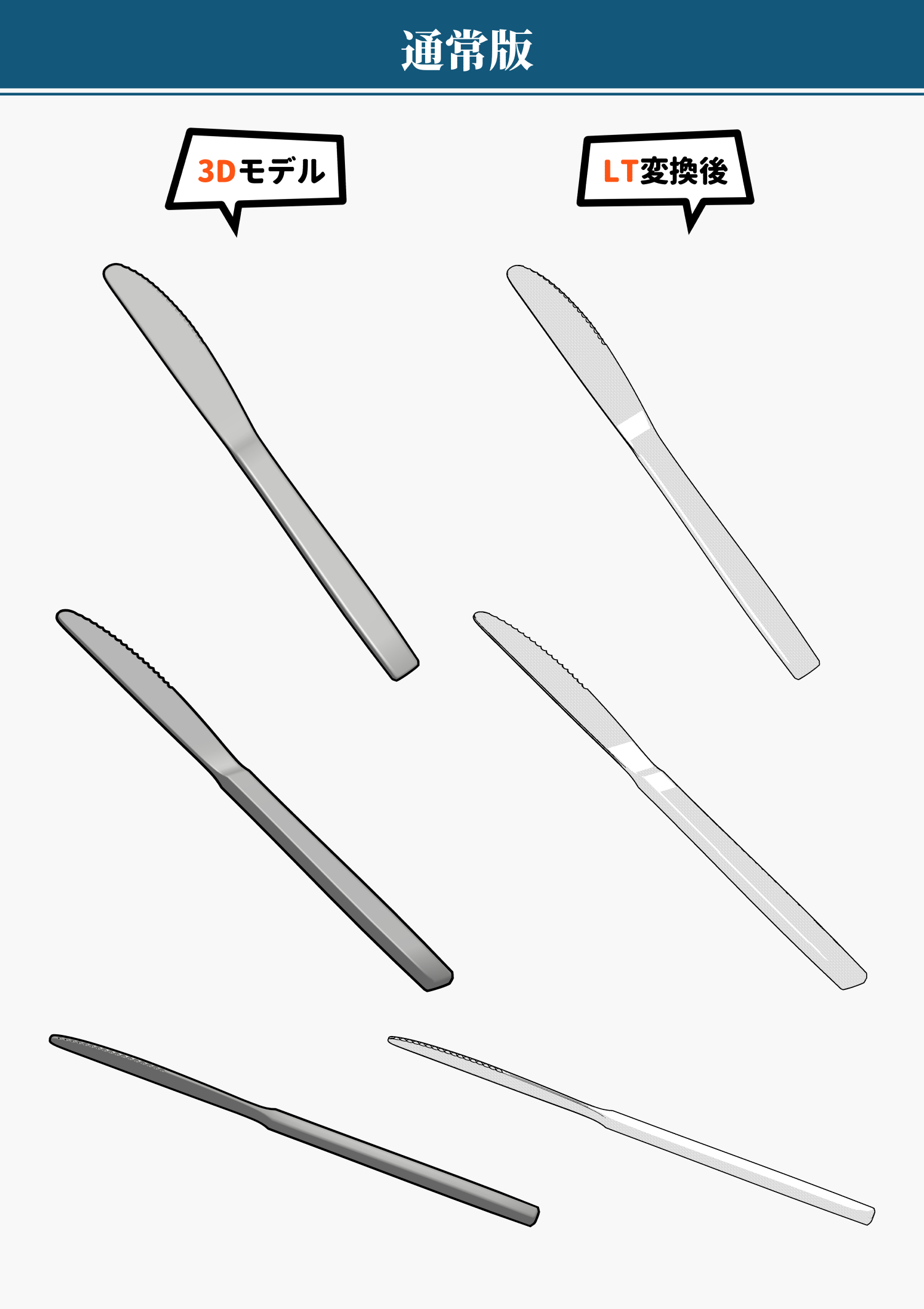 通常版とふちどり強化版の違い

ふちどり強化版の方がLT変換時に線がはっきりと出ます。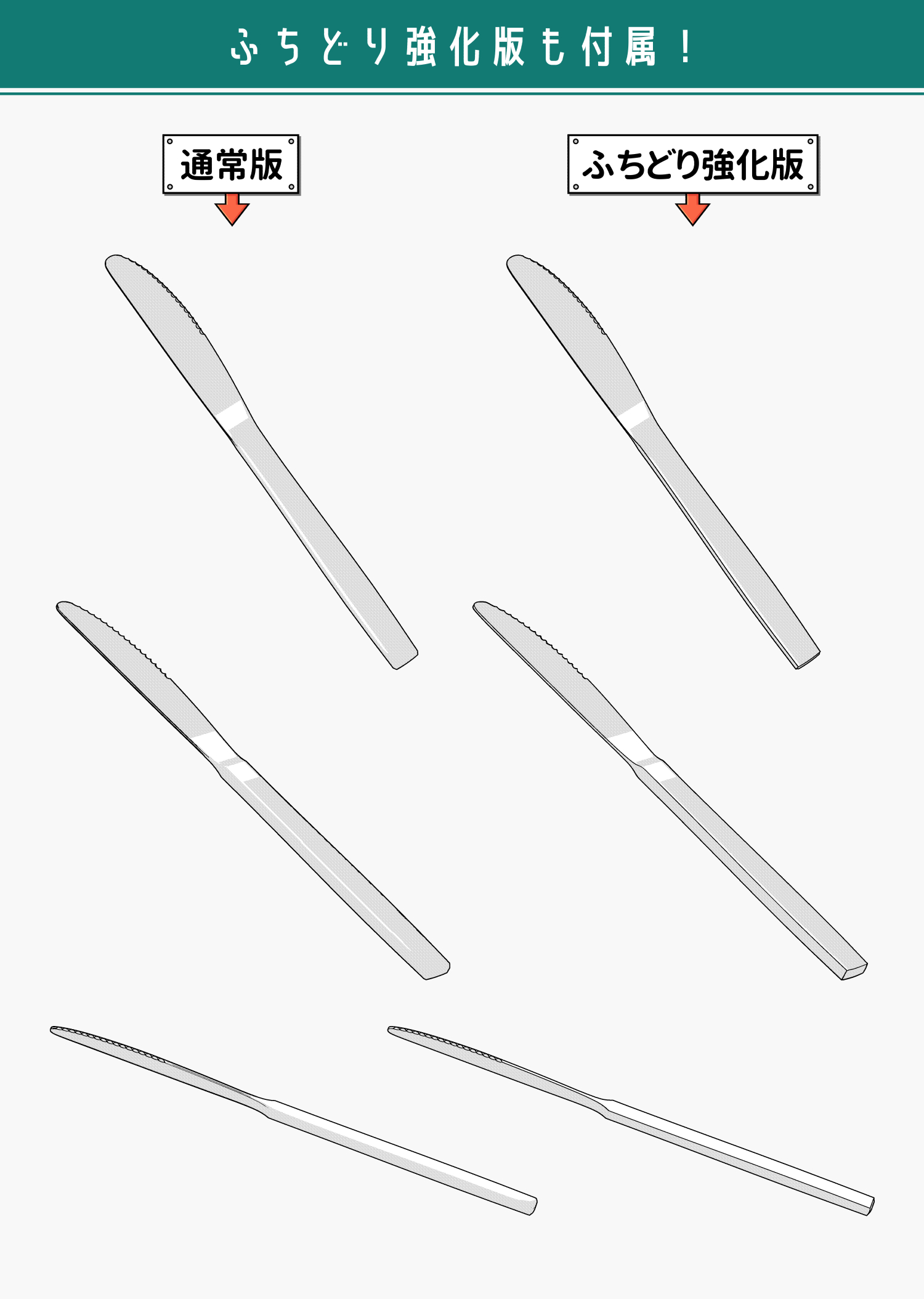 2種類のマテリアルが付属!

Update history
VER.4: Added material. ver.4 : マテリアルを追加しました。