sound effect effect for comics m (漫画用描き文字効果m)
漫画用描き文字効果m
Content ID:1727667
Translated by

A simple set of auto action for monochrome cartoons.
The type has increased. モノクロ漫画用の簡単なオートアクションのセットです。
種類が増えました。
Write the character you want to process in the layer → Select the layer → start auto action.
This will result in an image-like effect.
* If you are using tones or white tones, you can later change the number of L, concentration, and pattern types in the layer property.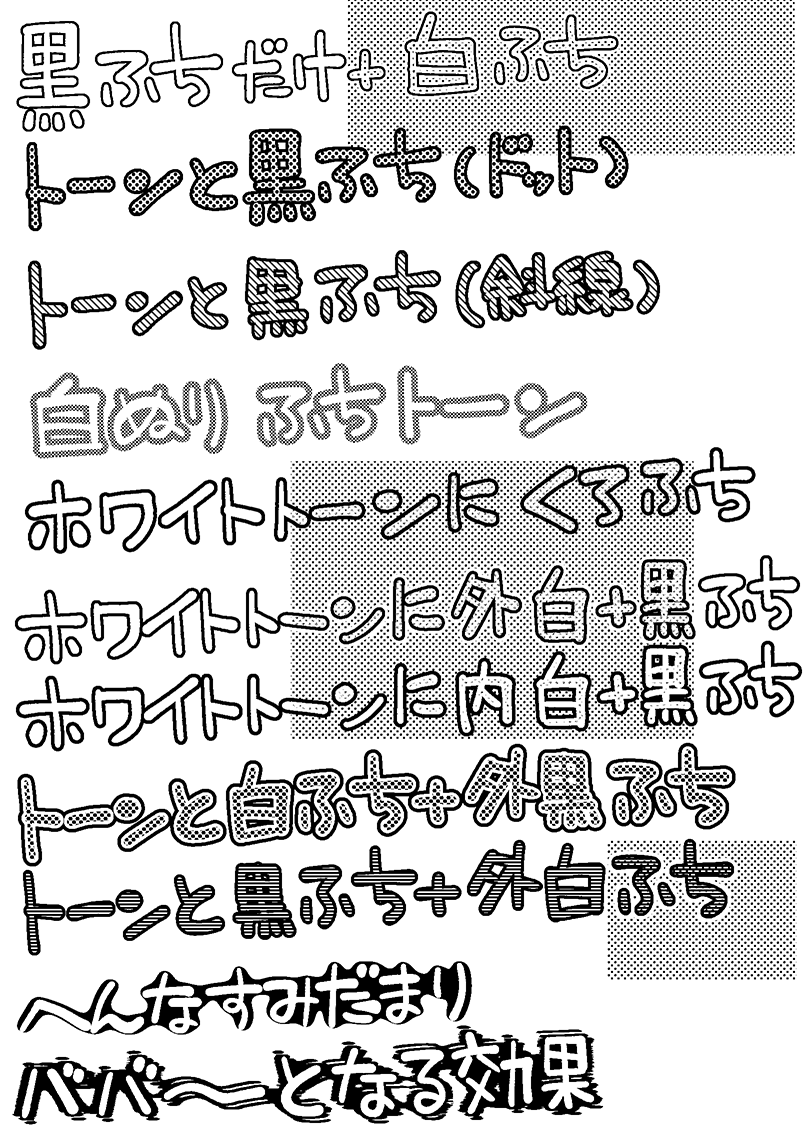 Below is an update added. (Other basic things such as white letters + black edges + white edges, and variations such as "base and rim to tone character" are increasing. )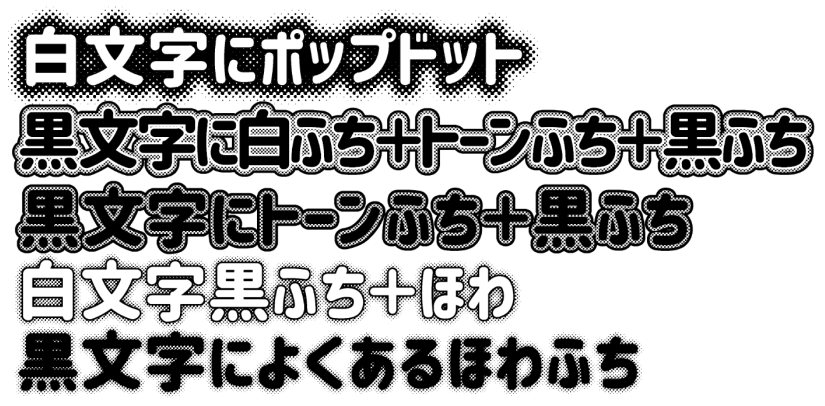 レイヤーに加工したい文字を書く→そのレイヤーを選択状態にする→オートアクション開始。
これで画像のような効果になります。
※トーンやホワイトトーンを使っているものは、後から「レイヤープロパティ」でL数や濃度、パターンの種類を変更できます。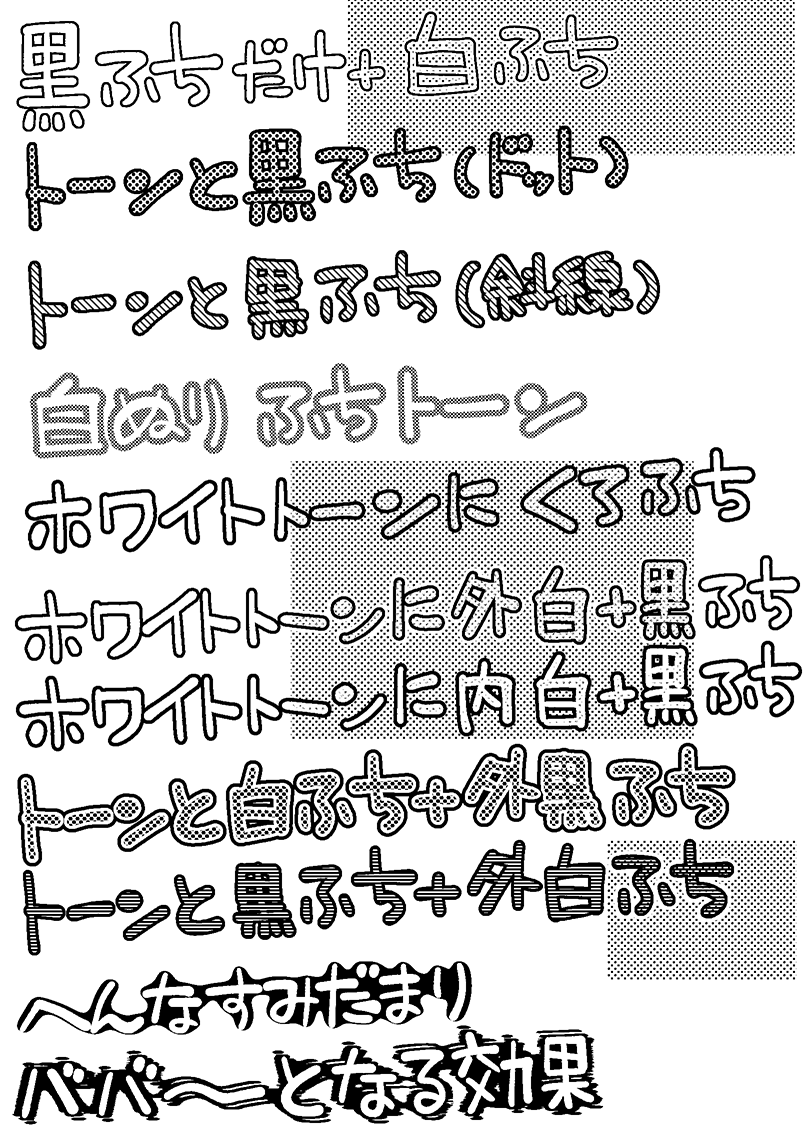 下はアップデート追加分です。(これ以外にも白文字+黒ふち+白ふちなどの基本的なものや、「トーン文字に下地とふちつき」などバリエーションが増えています。)