Sk_ Pseudo Denim 01 (sk_疑似デニム01)
sk_疑似デニム01
Content ID:1534005
Translated by

I want to make denim cloth. If you can use it. デニム生地欲しくて作ったもの。もし使えるようでしたら。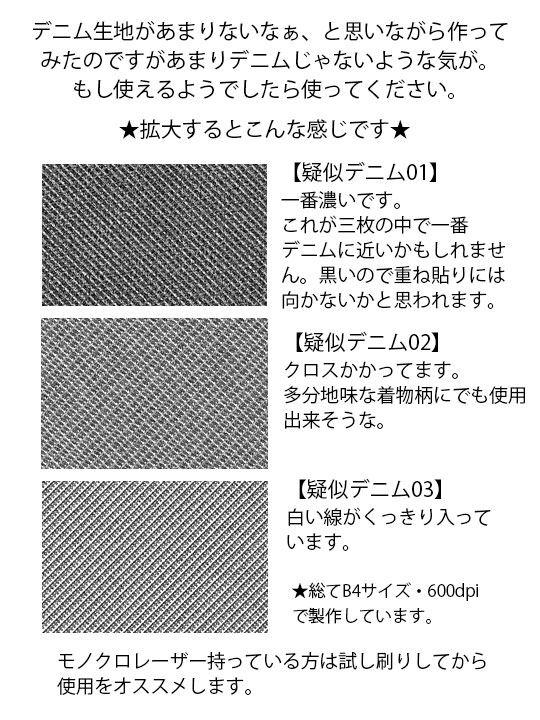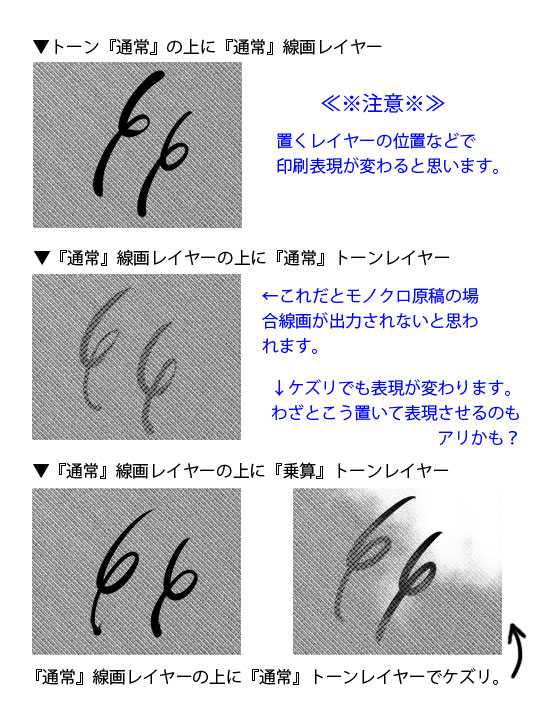 The one which can be seen to the bottom is broken a little, but because it is the one that the flow line produced in the ComicStudio is not enough and it was shirttail, if I will use the above, and.
If it is possible to use it because I made that I thought whether I can use it in a sober kimono pattern.
The most intense one may use a solid and agama it.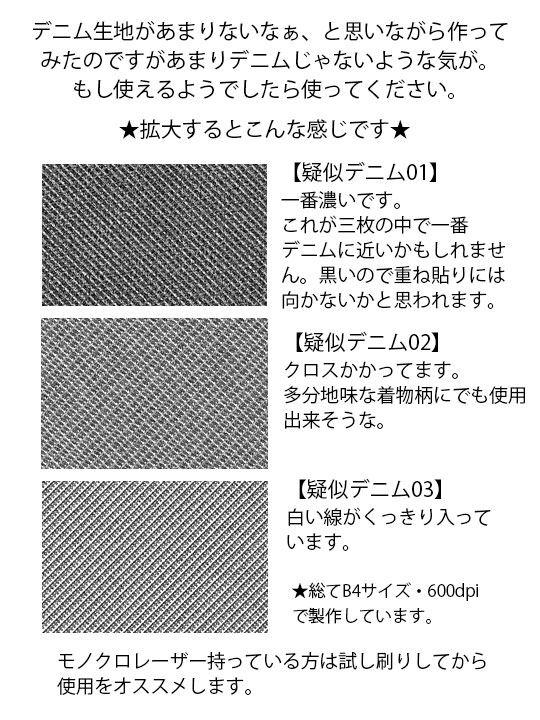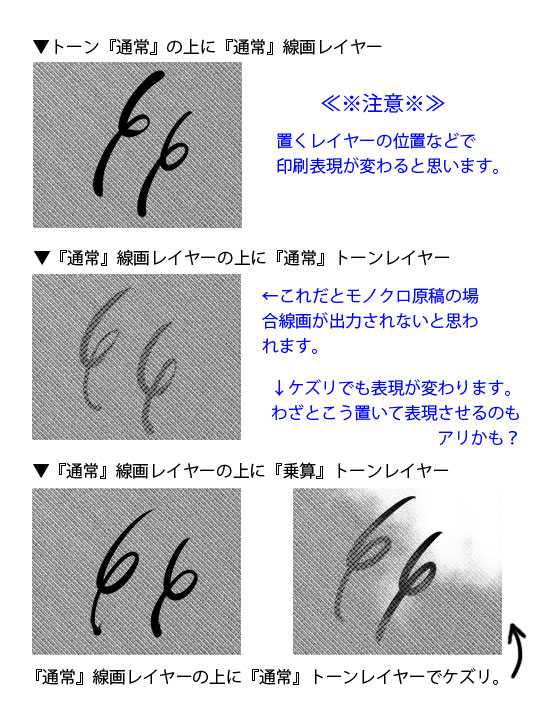 少し下の方に折れ目に見えるものが出来ていますが、コミスタで製作した流線が足りなくて継ぎ足したものですので、上のほうを使用してくだされば、と。
地味な着物柄にも使えるかな、と思い作りましたのでもし使えるようでしたら。
一番濃いものはベタを使用し、それをカゲにするといいかもしれません。