Information Booster Brush 2 (情報増しブラシ2)
情報増しブラシ2
Content ID:2046682
Translated by

It is a brush with a strong texture effect. I made it because I wanted a variation of Content ID: 1845383. テクスチャ効果が強く効いたブラシです。【情報増しブラシ】コンテンツID:1845383のバリエーションが欲しくて作りました。
With one stroke, you can draw textures such as diagonal lines, sputtering, and bleeding.
The [Information Increase Brush] I made before was personally convenient, so I wanted a variation,
I made something a little sparkly with a lot of sputtering.
I think it can be used as a background for highlights, solid shaving, and atmospheric tones.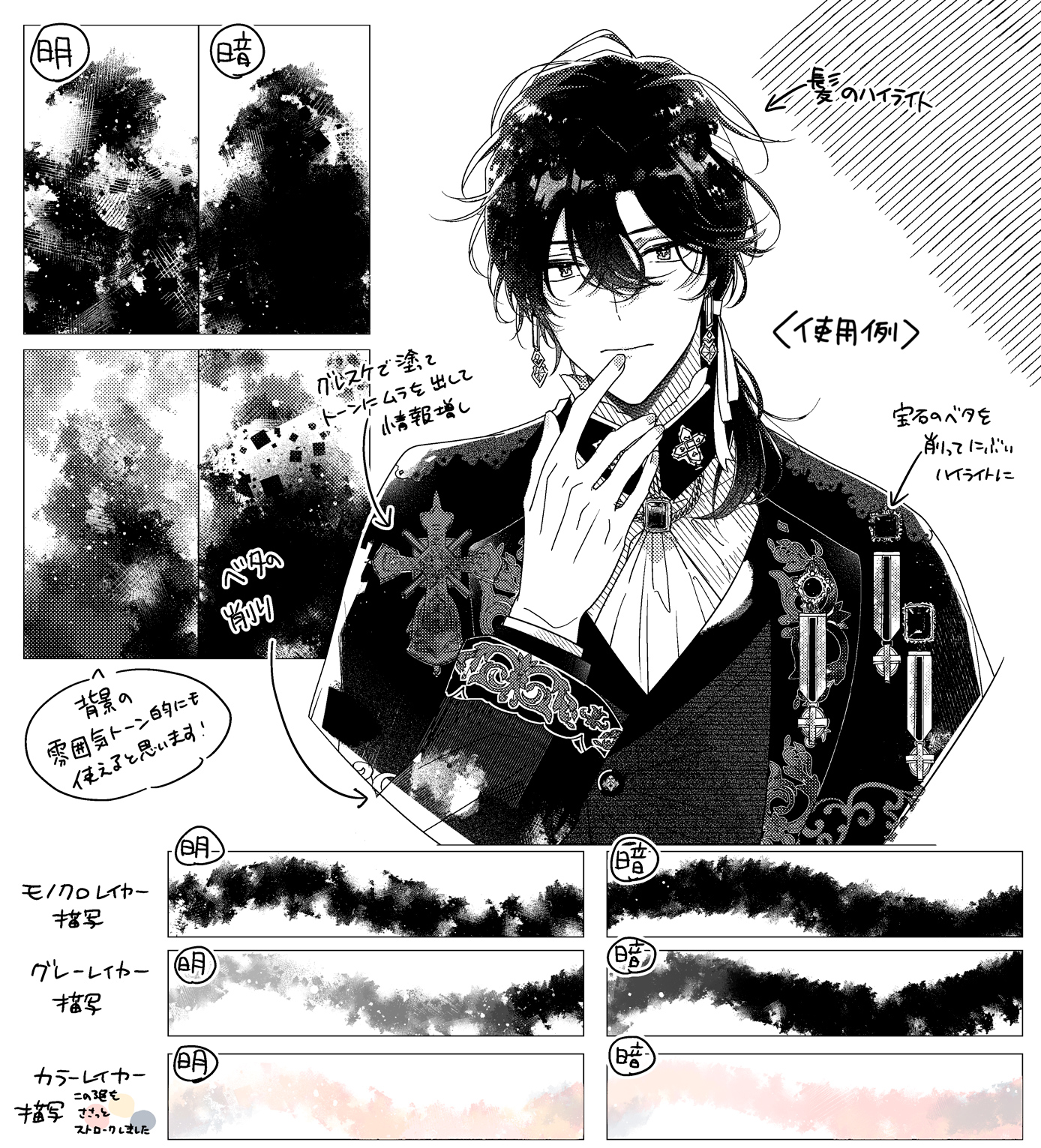 ワンストロークで斜線やスパッタリング、滲みなどの描き込みテクスチャが描写できます。
以前作った【情報増しブラシ】が個人的に便利だったのでバリエーションが欲しいと思い、
スパッタリング多めのちょっとキラキラしたものを作りました。
ハイライトやベタの削り、雰囲気トーン的に背景に使用などできるかと思います。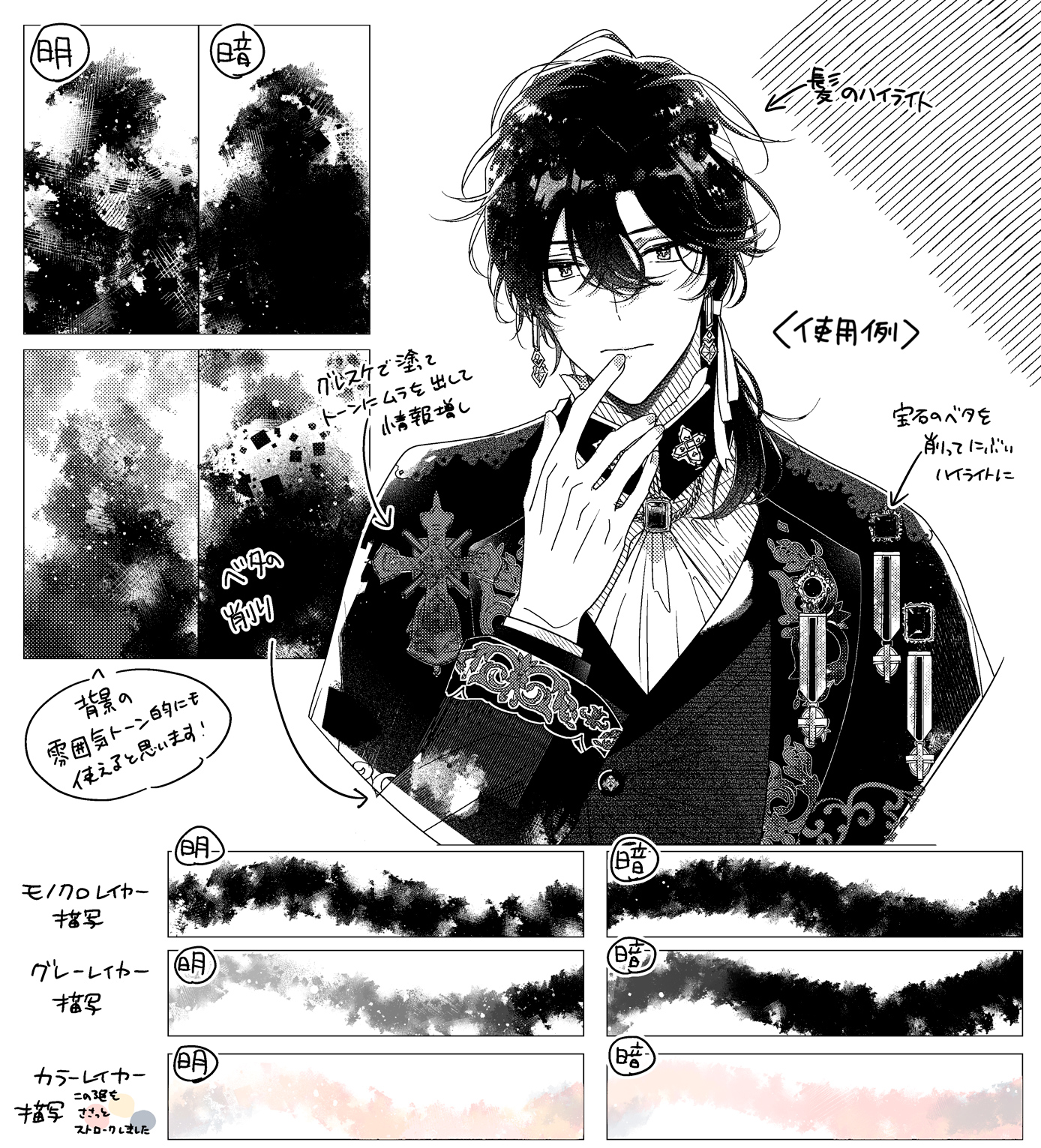 Information Booster Brush 2 情報増しブラシ2