3D Bar Appearance (3Dバー外観)
3Dバー外観
Content ID:2003883
Translated by

3D Bar appearance.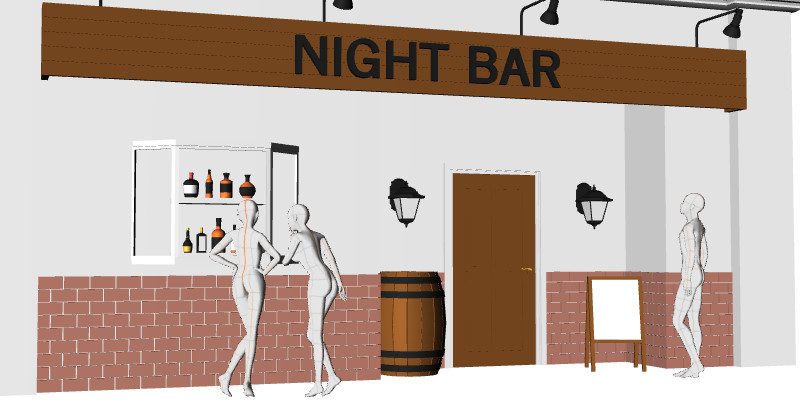 The stylish bar is decorated with brick walls, alcohol bottles, lit billboards and tun.
Two types of color and white versions are available.
Material preset easier to choose from.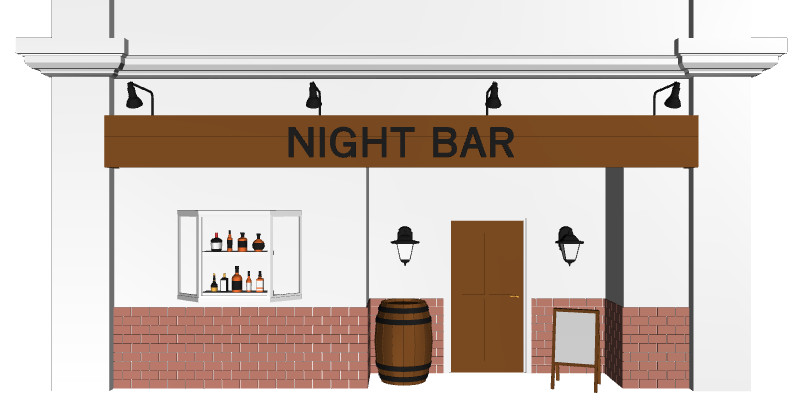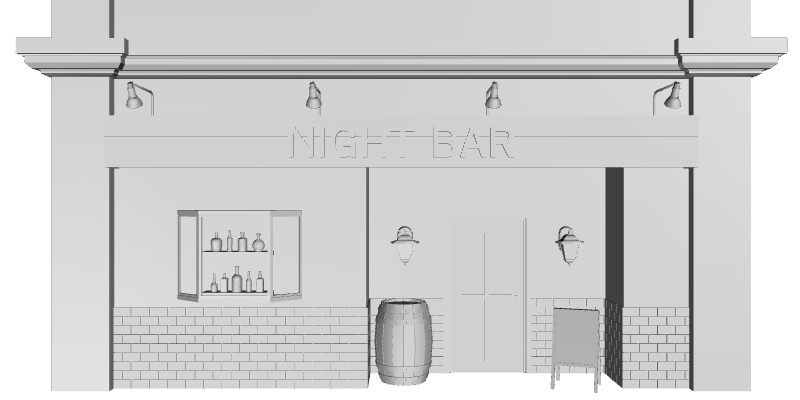 The LT conversion is done with a color material.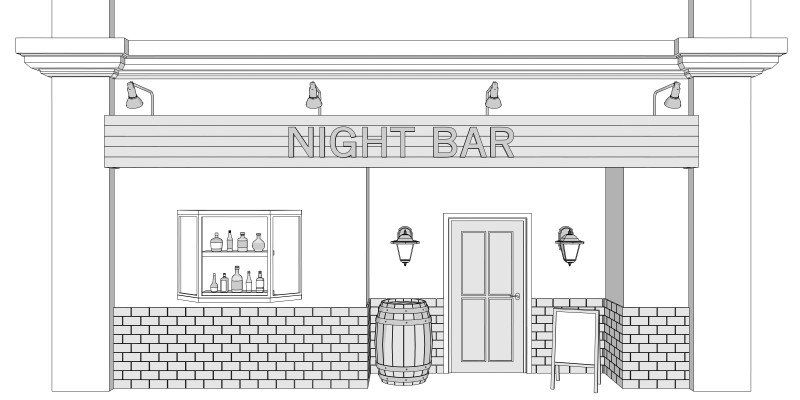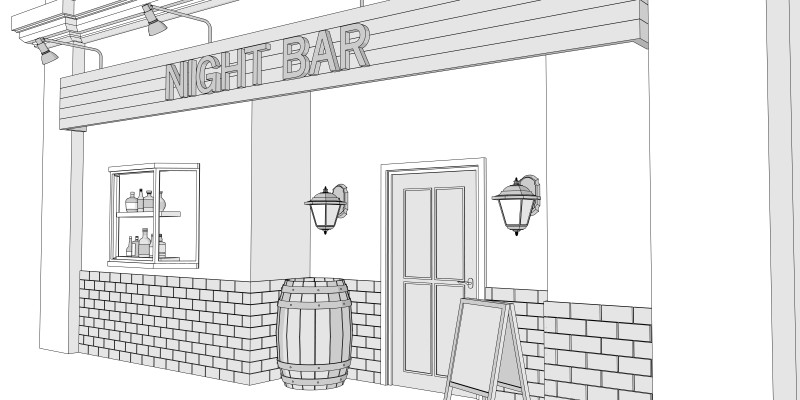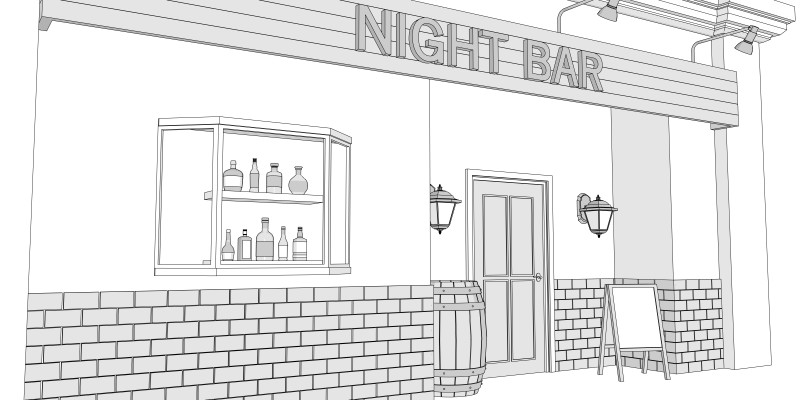 The entrance door can be opened.
The top is equipped with Windows and without Windows.
You can change the layout preset from one click.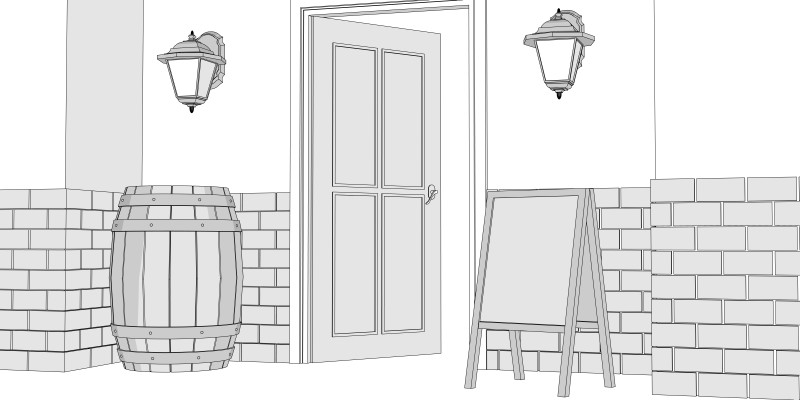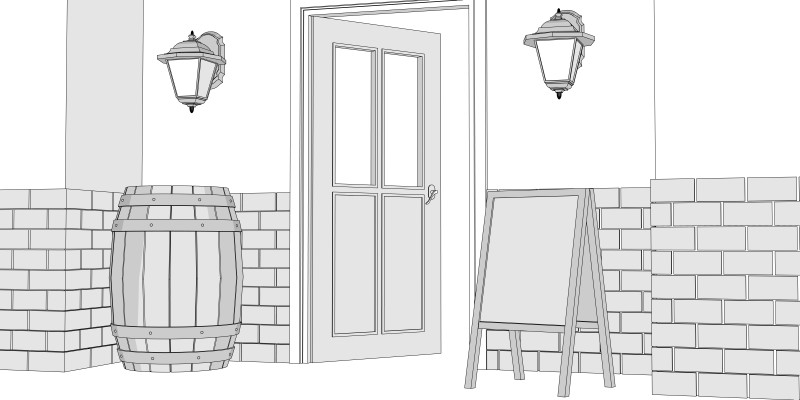 The letter "NIGHT BAR" on the signboard can be moved, rotated, or hidden.
If your shop name is set as the stage setting, the display disappears and can be drawn to your liking.
(The "NIGHT BAR" Font uses the Ivata Antic body B.) )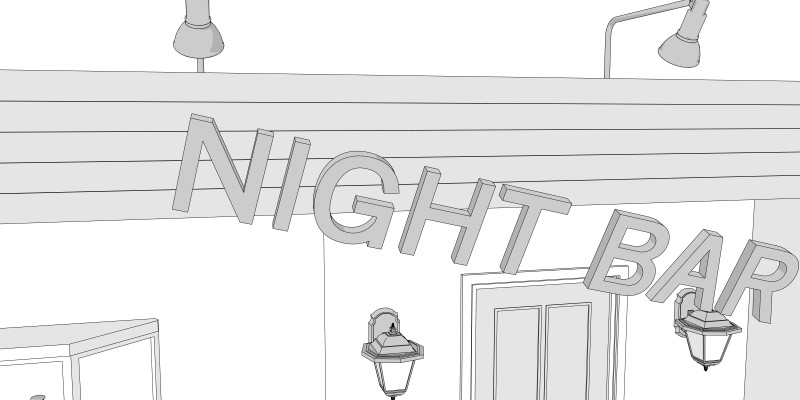 One bottle of exhibition is also movable object.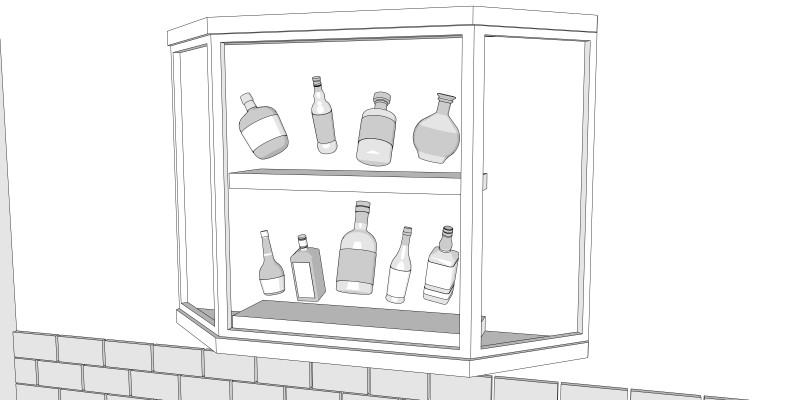 Wooden around doors, outdoor lights and billboards are individually object that can be moved, rotated, and hidden at one point.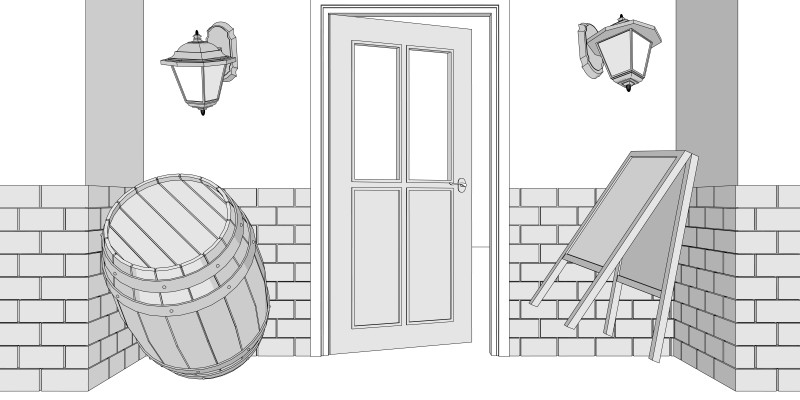 Overall view of the building.
It is assumed to be four stories and can be used for the depiction from a distant view.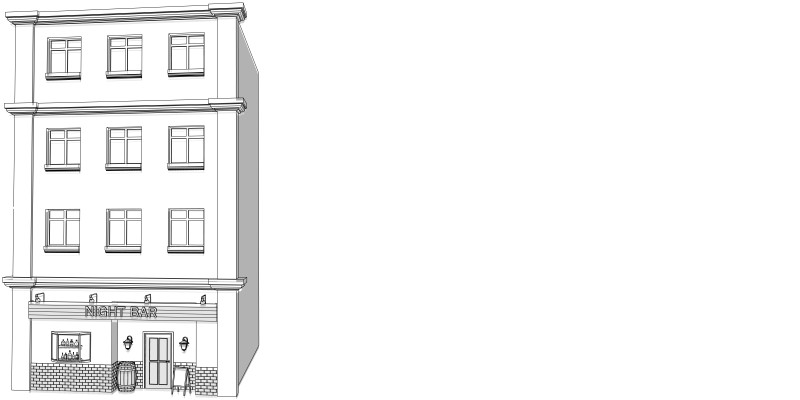 Please use it in a variety of situations, such as comics, illustrations, town backgrounds and a stop in the bar.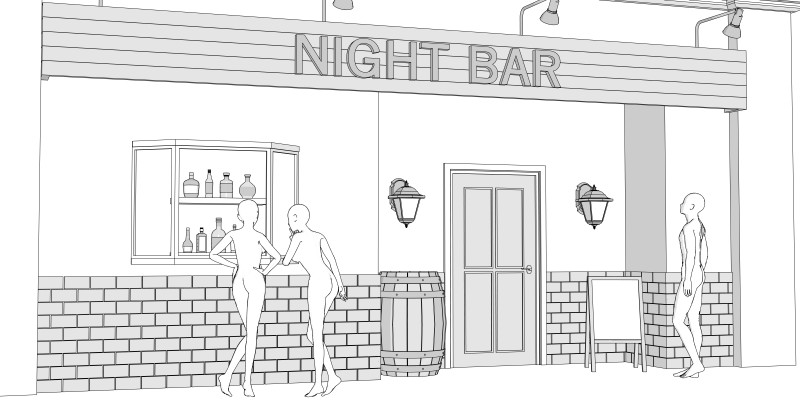 Material prices are subject to change without notice. Please understand it beforehand.
3Dのバー外観です。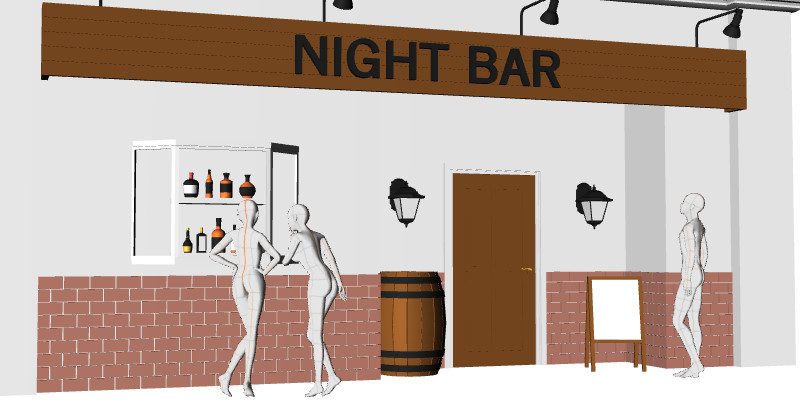 煉瓦張りの壁、アルコールボトルの展示、ライトアップされた看板や酒樽なども飾られたおしゃれなバーの外観です。
カラーバージョンとホワイトバージョンの2種類が用意されています。
マテリアルプリセットより簡単にお選びいただけます。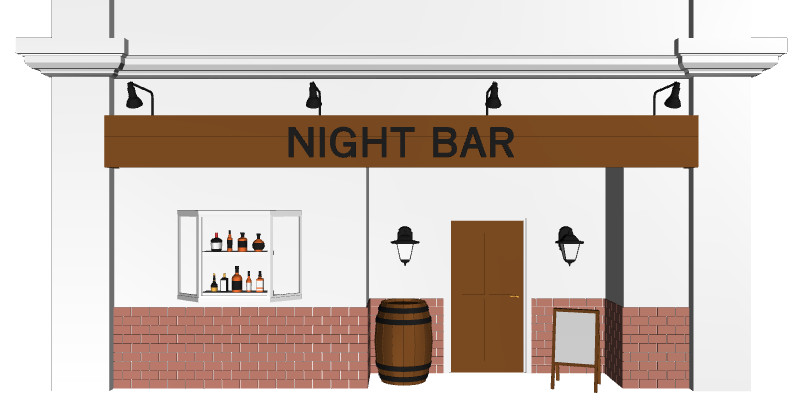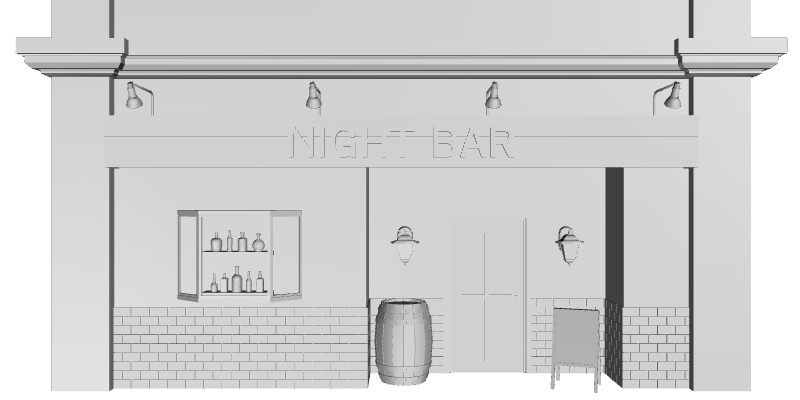 以下、LT変換はカラーマテリアルで行っています。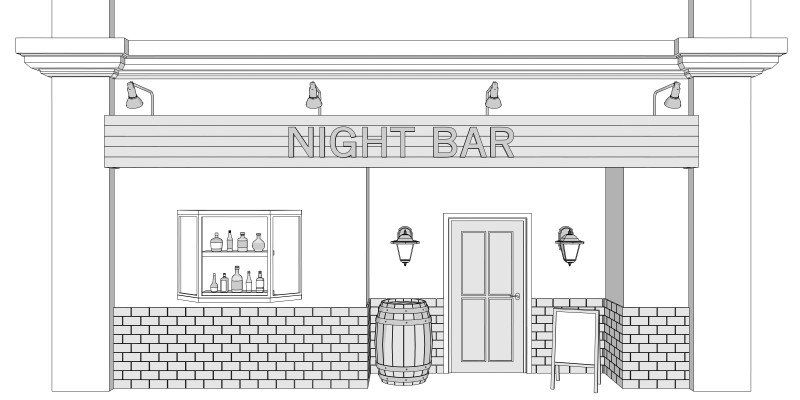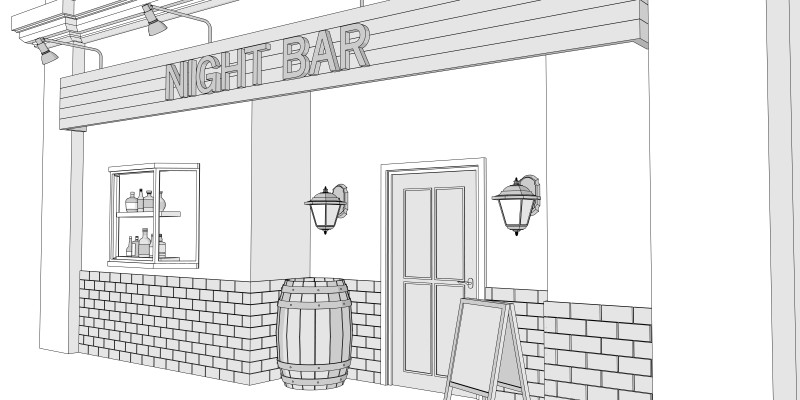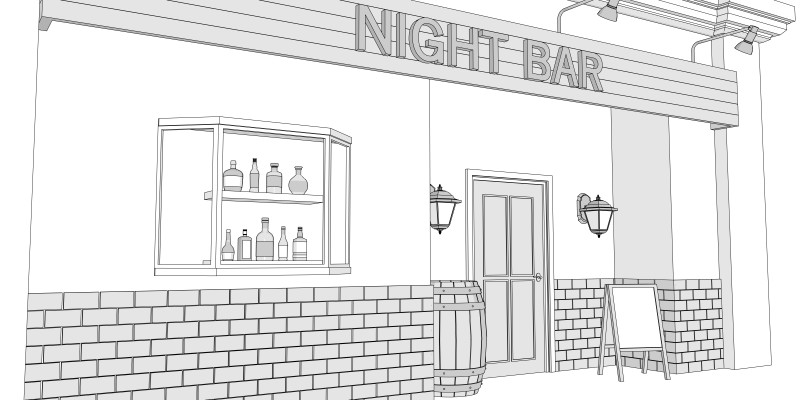 入口のドアは開閉可能。
上部は窓付き、窓なしが用意されています。
レイアウトプリセットから1クリックで変更可能です。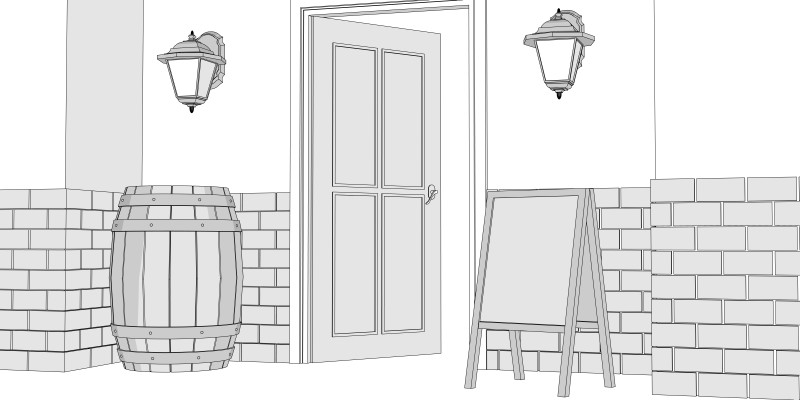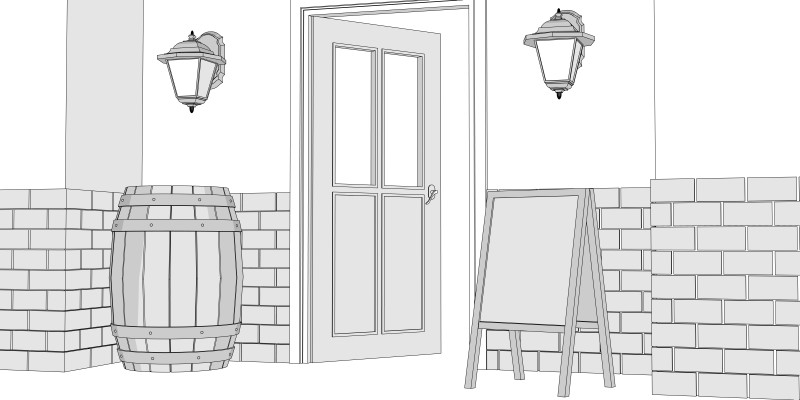 看板にある「NIGHT BAR」の文字は移動や回転、非表示が可能です。
舞台設定として店名が決まっている場合など、表示を消してお好きに描きこめます。
(「NIGHT BAR」のフォントはイワタアンチック体Bを使用しています。)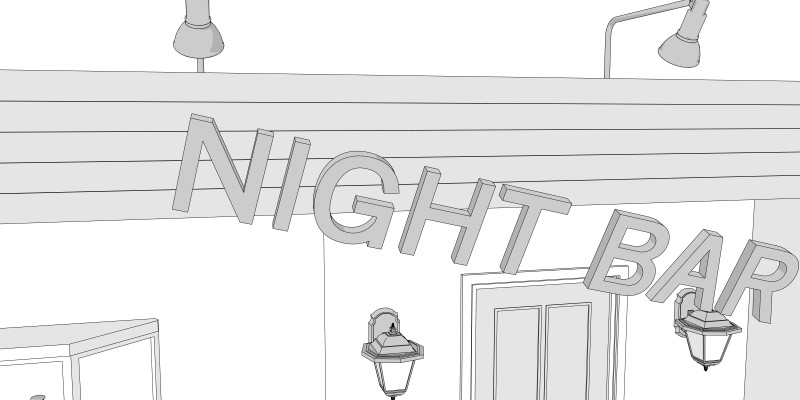 展示のボトルも1本ずつ可動オブジェクトになっています。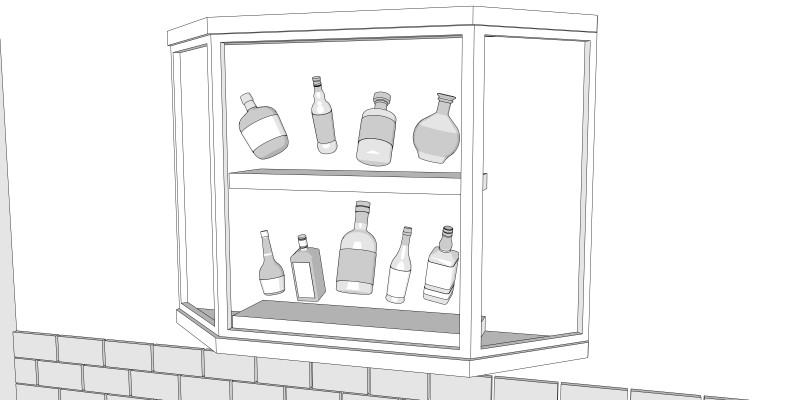 ドアまわりの木樽、屋外照明、看板なども、1点ずつ移動や回転、非表示が可能な個別オブジェクトになっています。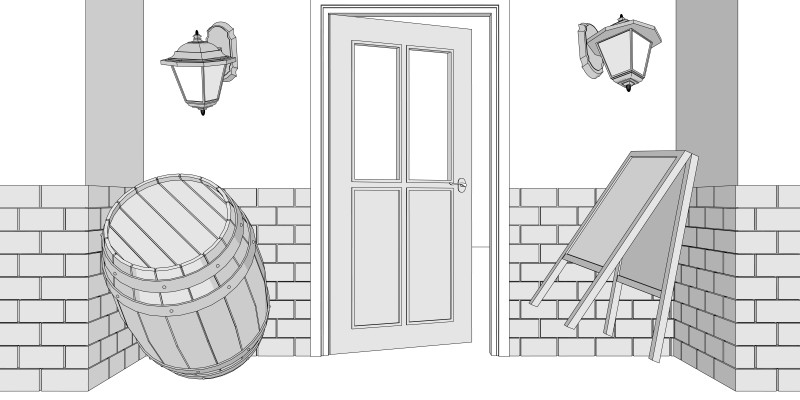 建物全体図です。
4階建て想定となっており、遠景からの描写にもお使いいただけます。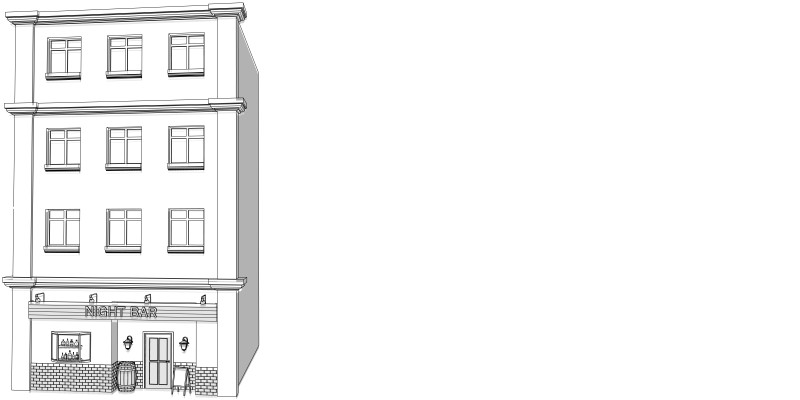 漫画やイラスト、街の背景やバーに立ち寄るシーンなど、様々な場面でご活用ください。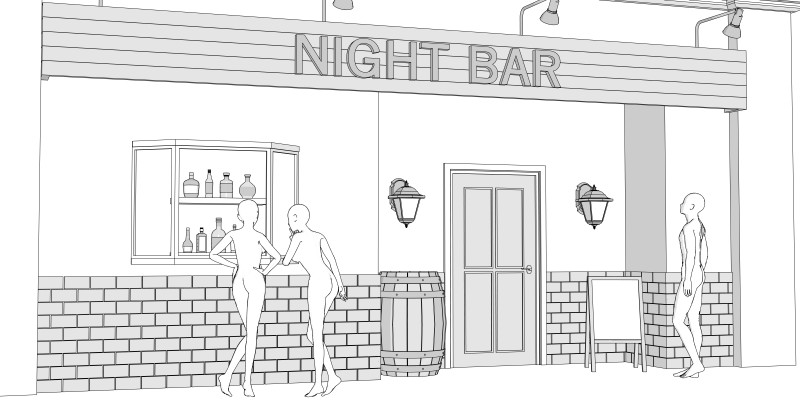 素材価格は予告なく変更する場合があります。予めご了承くださいませ。
Material マテリアル

disposition 配置

Content ID:2003883
Published date : 15 days ago
Updated date : 10 days ago