3D Nursing Room (3D療養室)
3D療養室
Content ID:1946642
Translated by

It is a 3D nursing room.
The décor is perfect for the medieval and fantasy different worlds.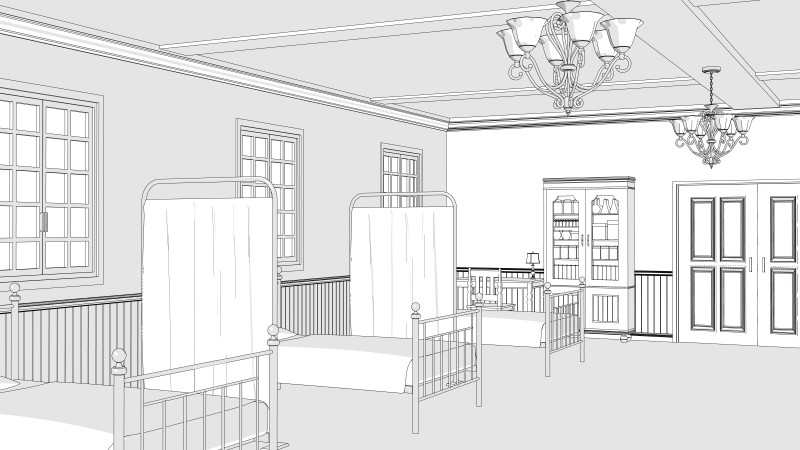 It is bedrooms that the door is opened and both sides have the medicine shelf, the desk, the chair, and ten beds.
Five kinds of color: light brown/dark brown x Silver/gold + full white.
You can easily choose from the material preset.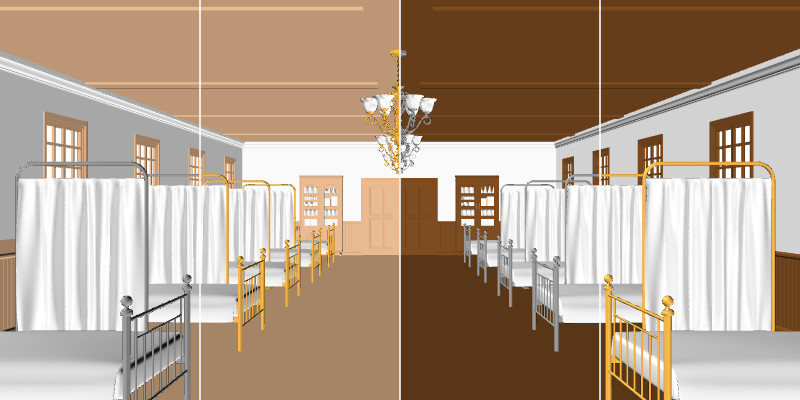 In addition, the LT conversion of this page is done by a light brown × silver color.


Doors, chemicals shelves, chemicals, boxes, books, windows, desks and chairs, all moving.
You can move freely according to the situation.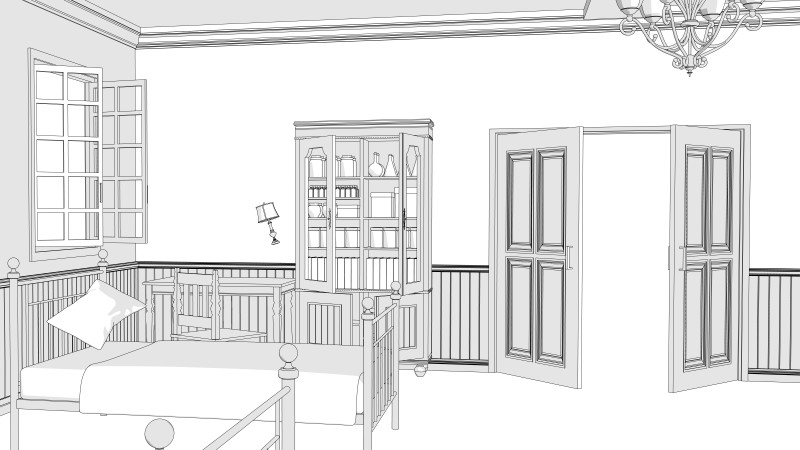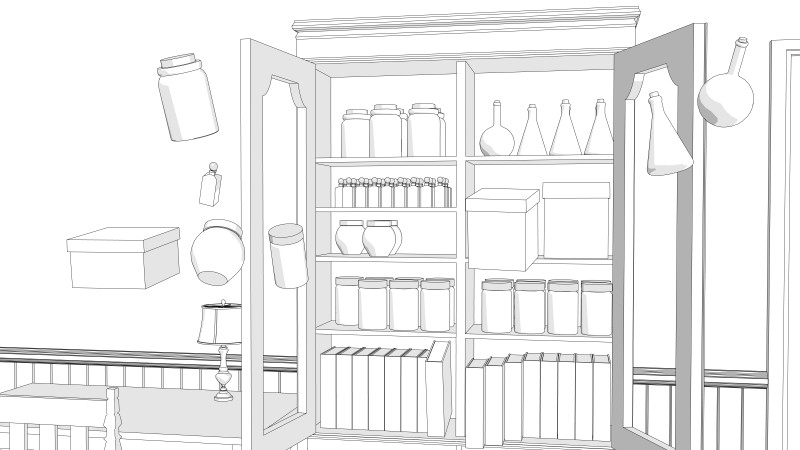 Bottles and flasks, boxes and books are stored on the shelves are movable 1.1 points.
You can change the layout of the contents, take out the chemicals scene freely.
Bed pillows and sheets can also be moved, displayed or hidden. (The bed in the right rear is the pillow and the sheet is not shown.)
Because the partition is the same, when it is unnecessary, it can also be moved to another place or erased.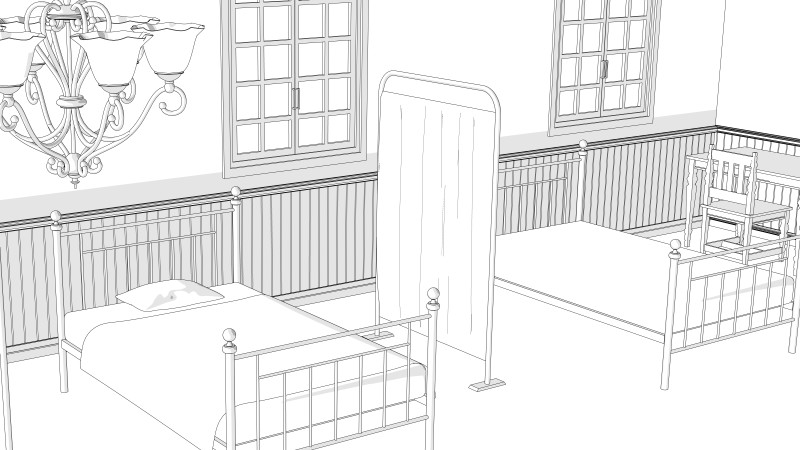 View from the south. The partition on the east side is in the hidden state.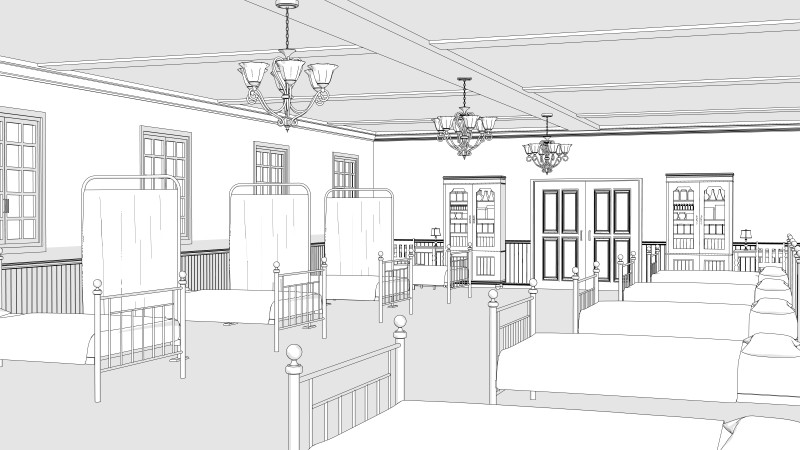 Open the door and view the angle from the north.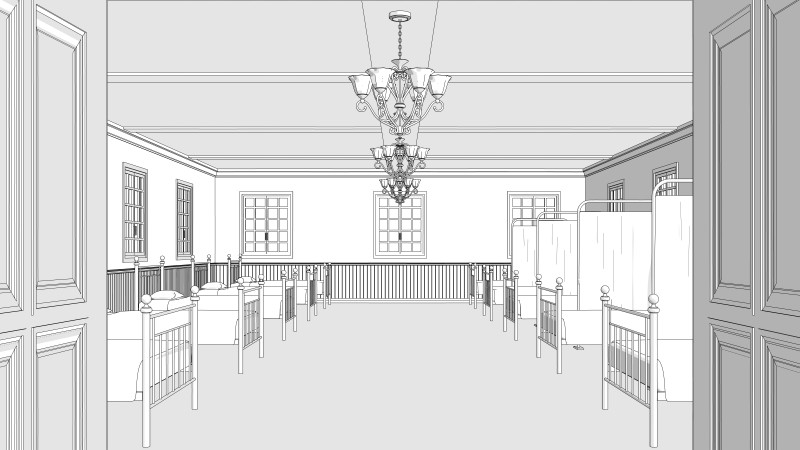 You can also peer from outside the window.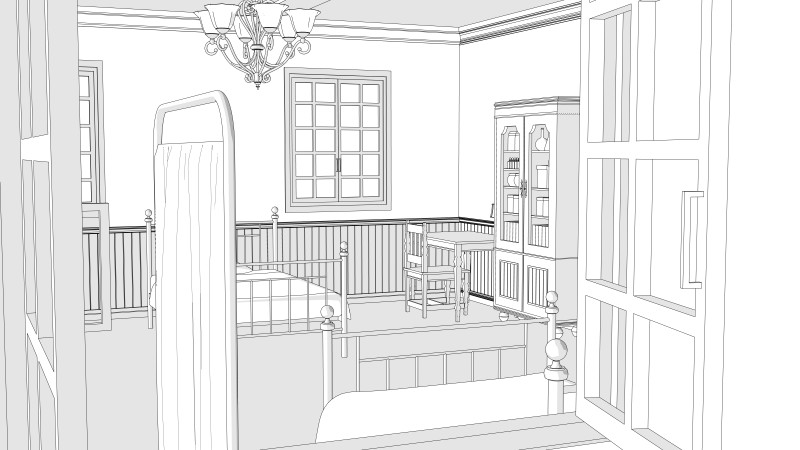 Each item is, of course, the ceiling, floor, and the four walls are individually object, so you can respond to various angles such as overlook and stir-up by hiding as appropriate.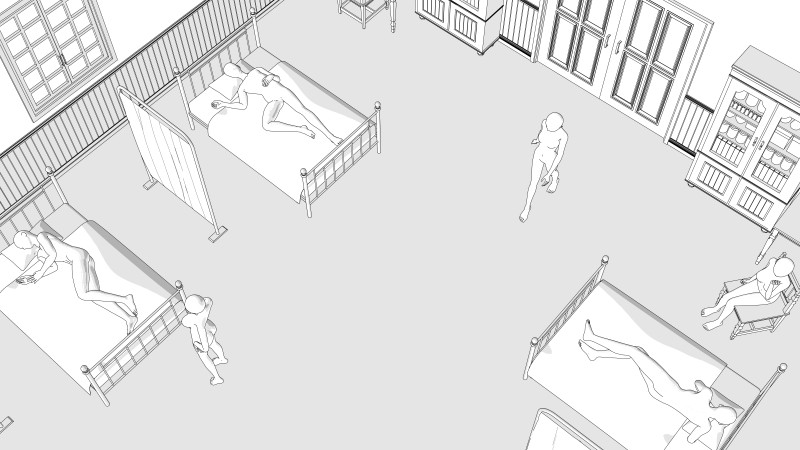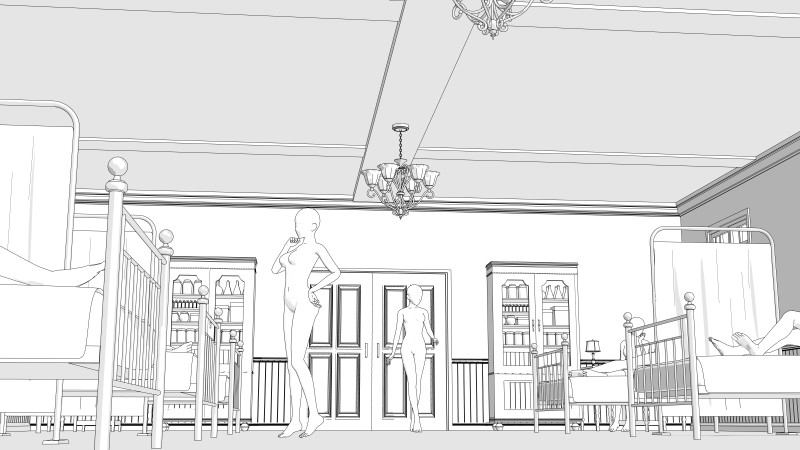 You can also adjust the size of the room by moving each square of the walls.
The position of the walls and the hiding of the bed make it possible for you to customize like in a single room, from a large room for ten people.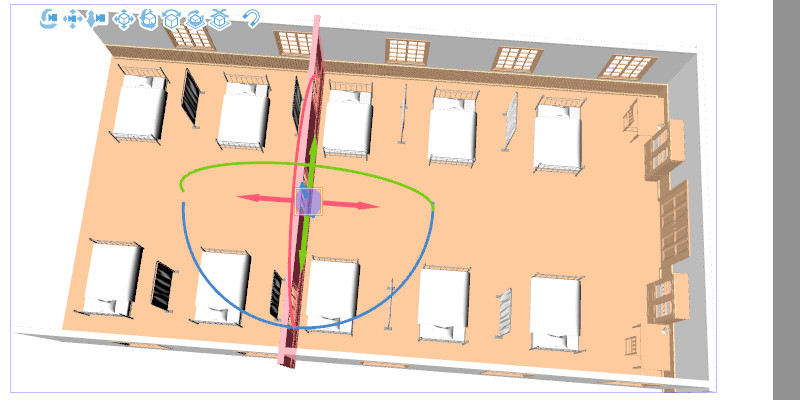 It is a versatile material that can use from moist illustrations to a scene of a cartoon, such as the health room of the school, and clinics in the battle base.
Please take advantage of them by all means.

Material prices are subject to change without notice. Please understand it beforehand.
3Dの療養室です。
中世やファンタジーな異世界にぴったりな内装となっています。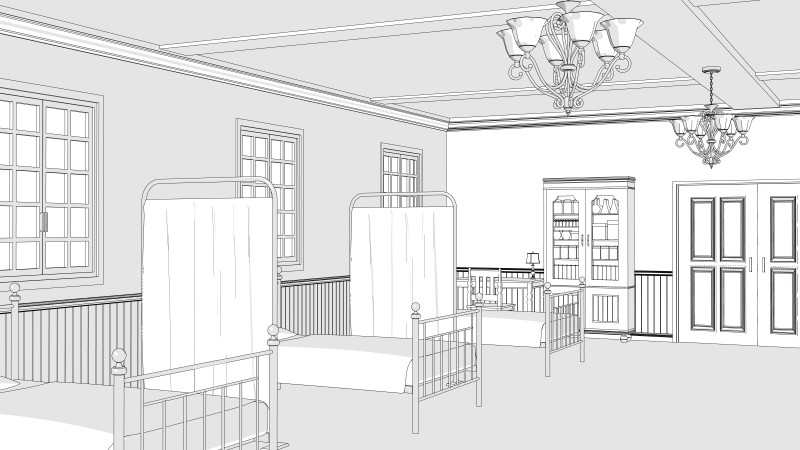 ドアを開けて両側に薬品棚と机と椅子、そしてベッドが10台備えられている大部屋です。
カラーは、ライトブラウン/ダークブラウン×シルバー/ゴールド+フルホワイトの計5種類。
マテリアルプリセットから簡単にお選びいただけます。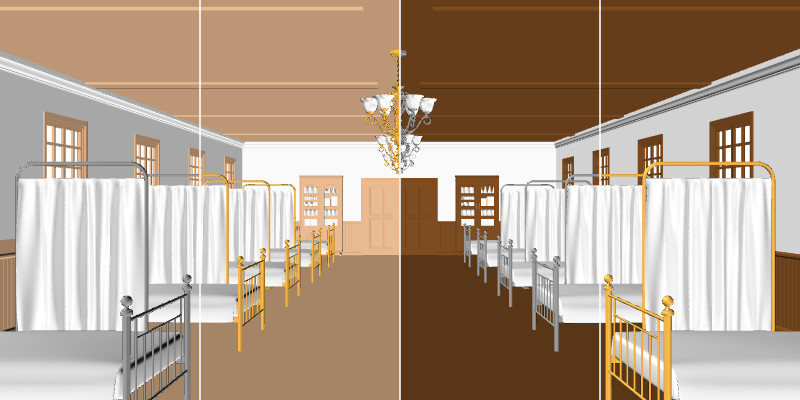 尚、当ページのLT変換はライトブラウン×シルバーカラーで行っています。


ドア、薬品棚の扉、中身の薬品・箱・本、窓、机と椅子、全て可動です。
シチュエーションに応じて自由に動かせます。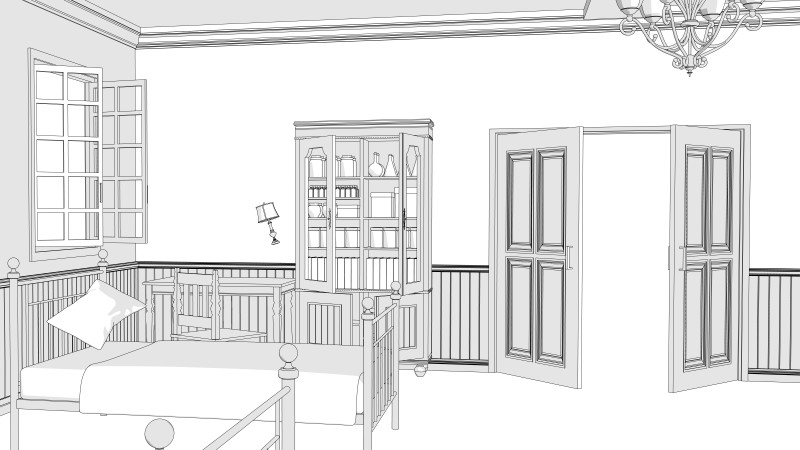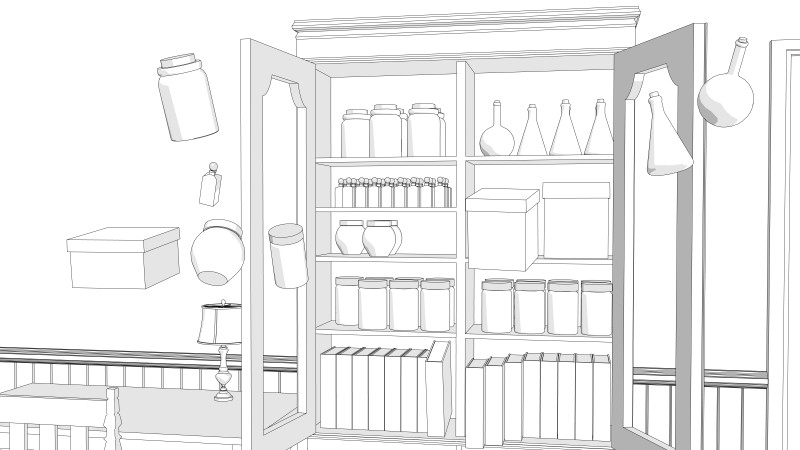 棚に収納されている瓶やフラスコ、箱、本は1点1点可動です。
中身のレイアウトを変えたり、薬品を取り出すシーンなど自由自在です。
ベッドの枕とシーツも、移動や表示、非表示が可能です。(右奥のベッドが枕とシーツ非表示状態です)
間仕切りも同様ですので、不要な場合は消してしまったり別の場所へ動かしたりもできます。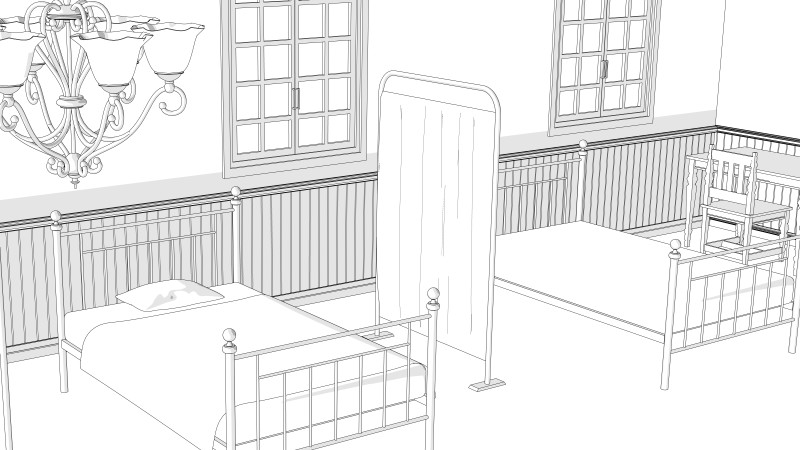 南から見た図。東側の間仕切りは非表示状態です。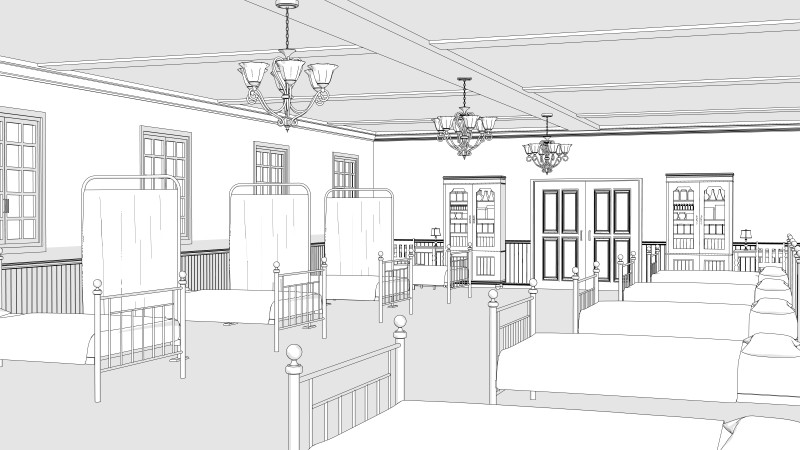 ドアを開けて北から見たアングル。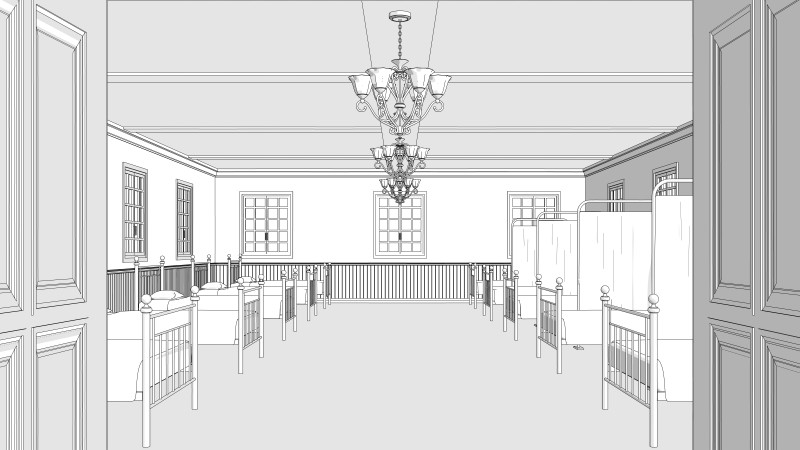 窓の外から覗き込むような演出も可能です。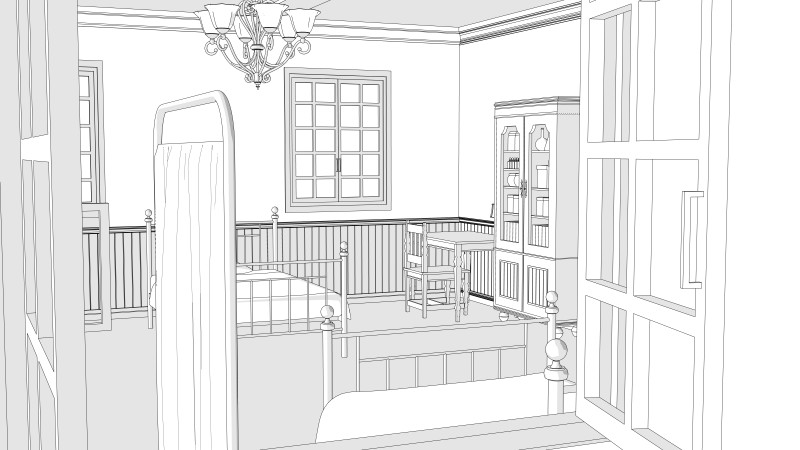 各アイテムはもちろん、天井や床、四方の壁も個別オブジェクトになっているので、適宜非表示にすることで俯瞰や煽りなど、様々なアングルにご対応いただけます。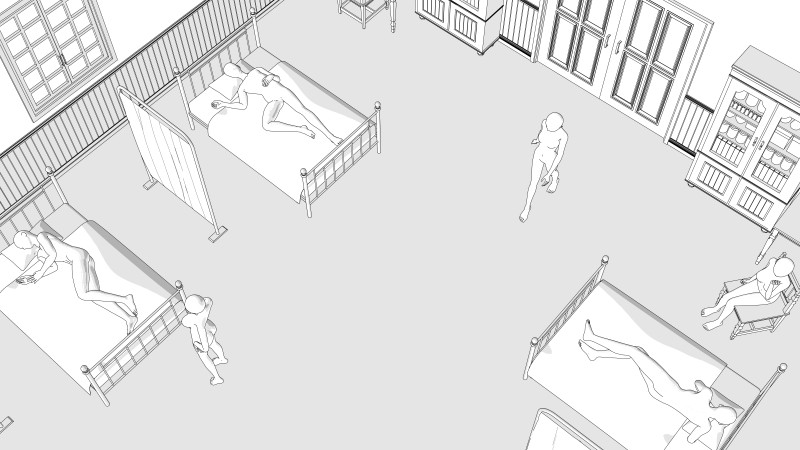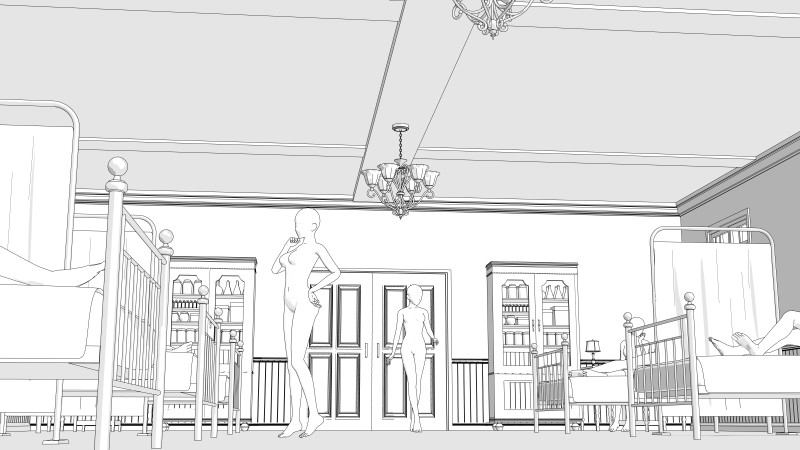 壁も四方それぞれ移動できるため、部屋のサイズを調整することも可能です。
壁の位置や、ベッドを非表示にすることで、10人用の大部屋から、1人用の小部屋にもお好きにカスタマイズして頂けます。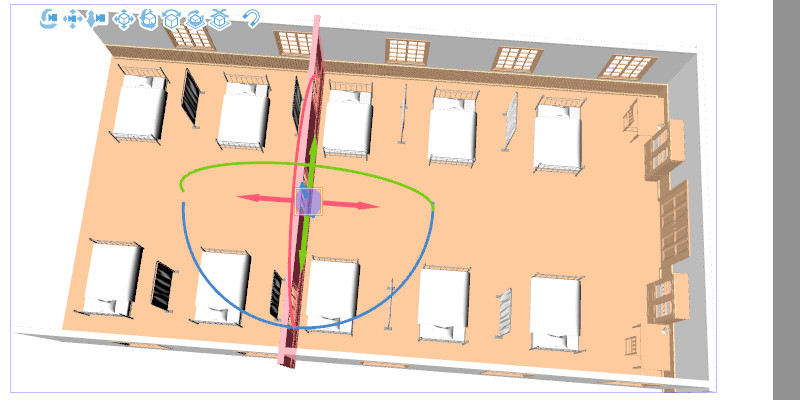 学校が舞台の保健室や、バトルものの拠点の診療所など、しっとりしたイラストから漫画の1シーンまで使える汎用性の高い素材です。
是非ご活用ください。

素材価格は予告なく変更する場合があります。予めご了承くださいませ。
Material マテリアル
light_silver

light_silver
Content ID:1946642
Published date : 8 months ago
Updated date : 8 months ago