Color Ink Wind Brush (カラーインク風ブラシ)
カラーインク風ブラシ
Content ID:1400527
Translated by

It is a brush aimed at the feeling that I painted rough with a lot of water color ink. 水多めのカラーインクでラフに塗った感じを目指したブラシです。
It is a brush aimed at the feeling that I painted rough with color ink.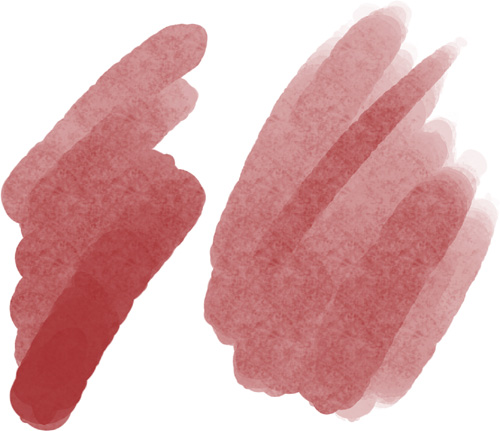 As the stroke mark does not remain too much as painted with a lot of color ink of water, the stroke which attached a little tint remains. Also paper applications can hold, so that the pressure-sensitive times the application of the paper is weakened... I tried to set the hit as a focus.
The combine mode of the brush is "comparison" .
As with other combine mode settings, the overlapping portion of the split strokes does not thicken, so strokes that are drawn with the same pressure will obscure the stroke marks as if they were filled with a stroke.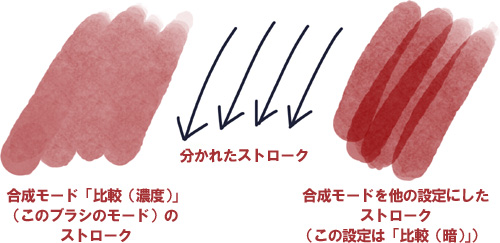 Drawn at stroke density only when the stroke density (opacity) is darker than the drawn portion drawn earlier. The concentration is pressure-sensitive.
This brush does not allow you to mix and stretch colors or to overlap other colors on the same layer.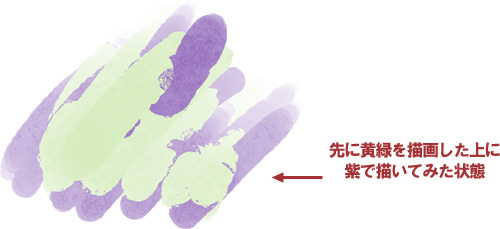 If you want to repeat the drawing, you can draw to another layer, and if you use the combine mode of the layer as "multiplication", you will be able to reproduce the feeling of color ink or watercolor paint.
In some cases, it might be a good idea to turn on "border of watercolor" in sub tool settings.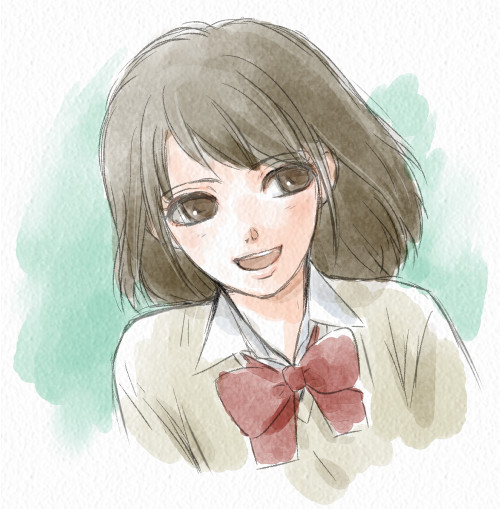 When you register a brush sub tool, you can read "Cut Sandy 2" of paper texture material registered in the material to the canvas and use it as a "image material layer" texture combine. Adjust the size accordingly.
カラーインクでラフに塗った感じを目指したブラシです。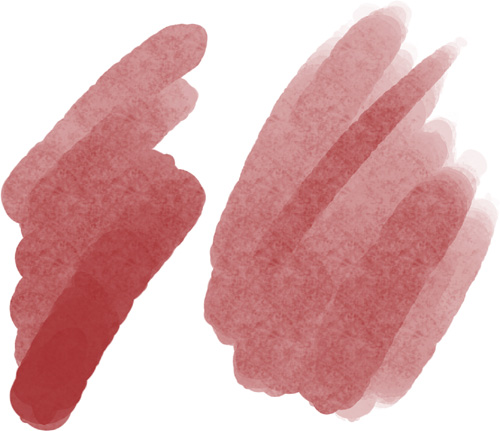 水多めのカラーインクで塗ったように、ストローク跡があんまり残らないように、でもちょっと濃淡ついたストロークは残るように。また紙質適用は保持できるように、筆圧強い時は紙質の適用が弱くなるように…というあたりを主眼に設定してみました。
ブラシの合成モードを「比較(濃度)」にしてあります。
他の合成モードの設定のように、わかれたストロークの重なった部分がその分濃くなったりはしませんので、同じくらいの筆圧で描いたストロークは、一度のストロークで塗り広げた時と同じようにストローク跡があいまいになります。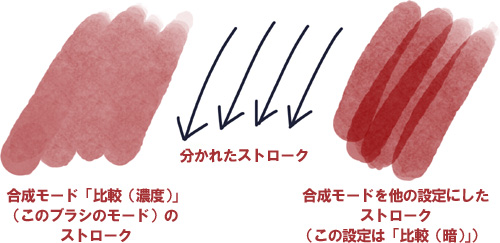 先に描かれた描画部分より、ストローク時の描画濃度(不透明度)が濃い場合のみ、ストローク時の濃度で描画されます。濃度は筆圧対応です。
このブラシでは、色を混ぜたり伸ばしたり、同一レイヤー上で別の色を重ねたりすることはできません。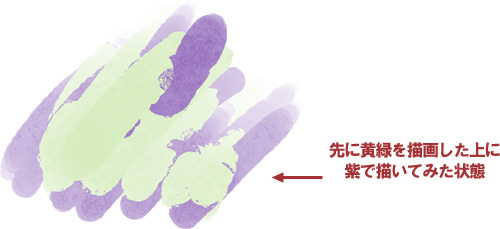 描画部分を重ねたい場合には別レイヤーに描画し、レイヤーの合成モードを「乗算」などにすると、カラーインクや水彩絵の具で描いたような感じが再現できるかと思います。
場合によって、サブツール設定の「水彩境界」をオンにするといいかもしれません。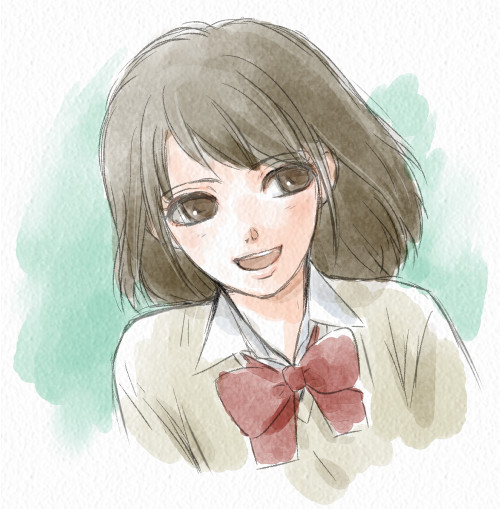 ブラシをサブツール登録すると「素材」に登録される用紙テクスチャ素材の「切りスナ2」をキャンバスに読み込んで「画像素材レイヤー」として「質感合成」にも使うとなじみがいいかと思います。大きさは適宜調整してください。
Content ID:1400527
Published : 10 years ago
Last updated : 7 years ago