Dramatic filter Set (ドラマチックフィルターセット)
ドラマチックフィルターセット
Content ID:2007295
Translated by

It is a set of image material that can put the effect of an emo dramatic feeling such as a ball blur and a light leak only by piling up on the illustration.
Because the origin is a material made for oneself, the size is large, and there is the case that it takes time to download the material because there are a lot of numbers.
Number of ■ Materials: 38
Image size: A4/300 dpi
※ Please note that it is not a seamless pattern ※
When using, please change the mode of the image material layer with your favorite such as a screen and a comparison (Ming), soft light.
(Sample of use of ↓ is processed by overlapping all [comparison])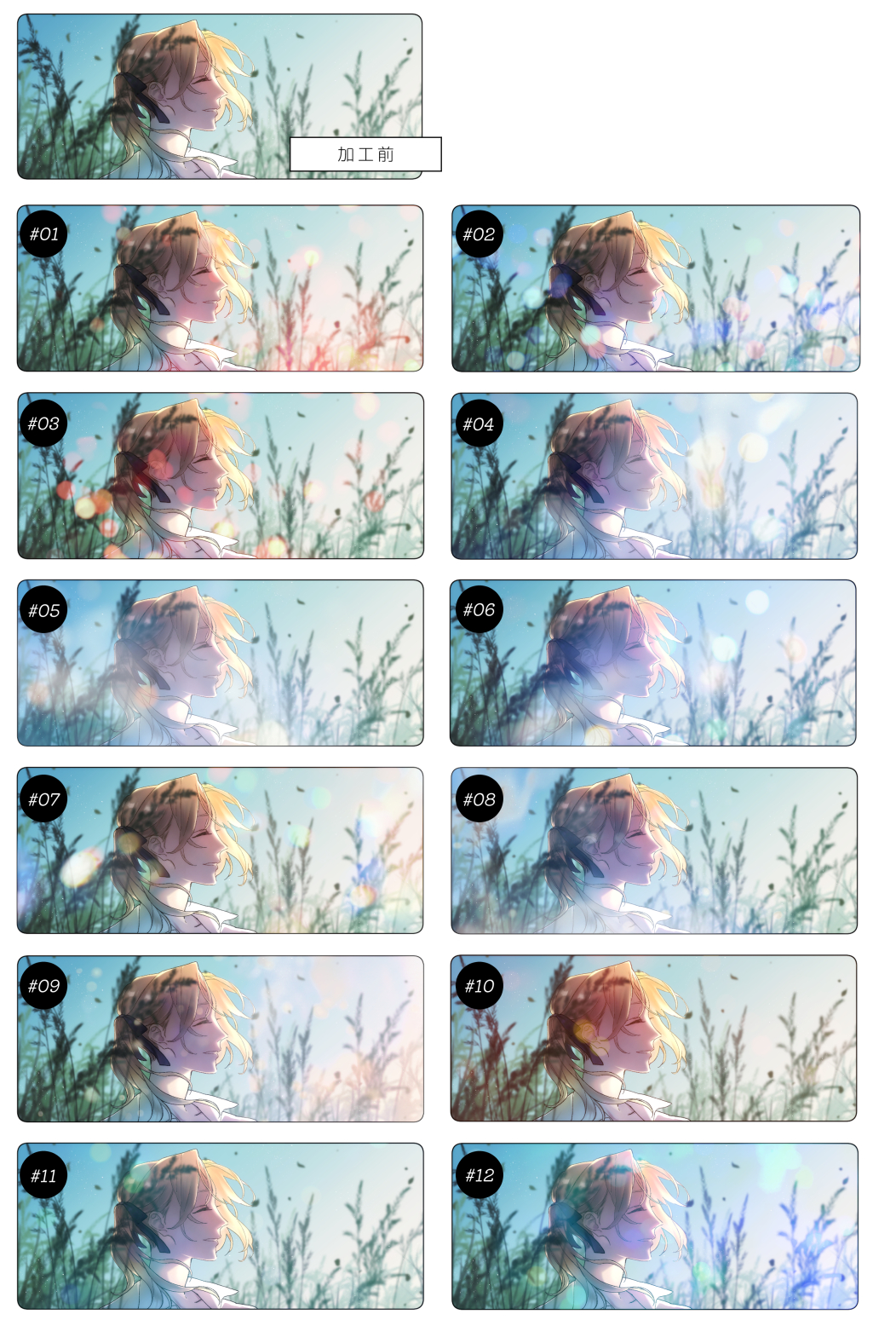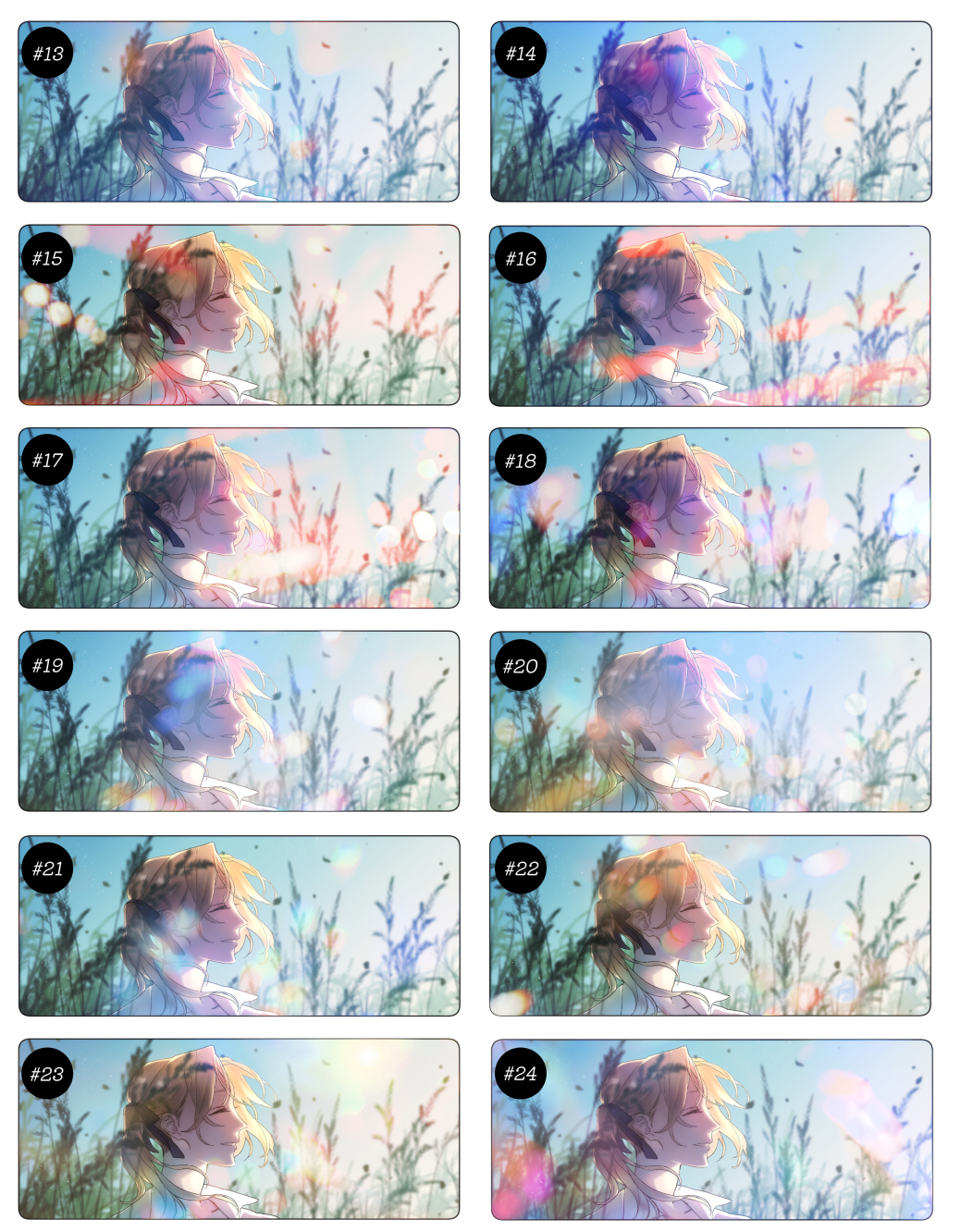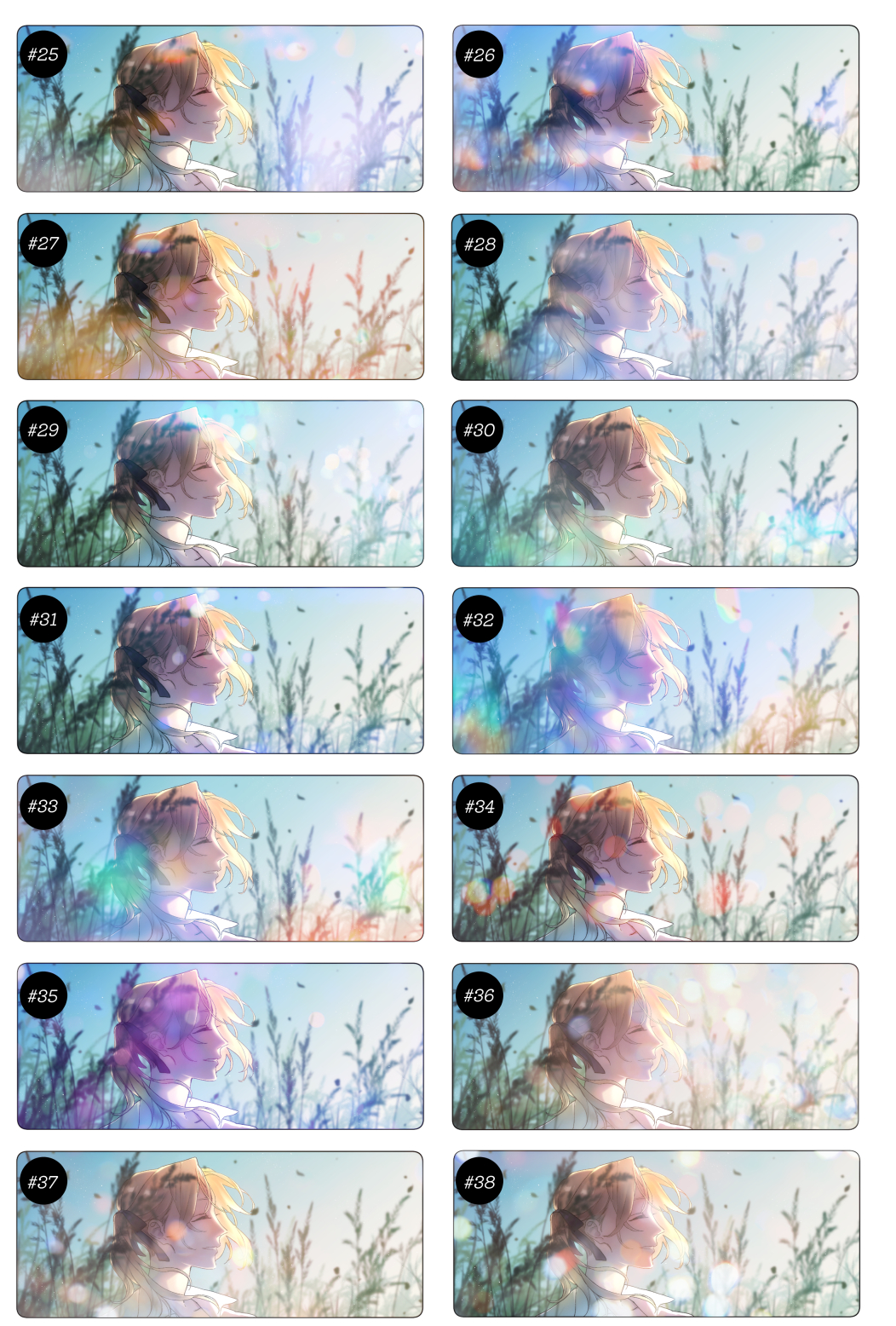 イラストに重ねだけで、玉ボケやライトリークなどのエモくてドラマチックな感じのエフェクトをかけることができる画像素材のセットです。
元は自分用に作った素材なのでサイズが大きく、また数が多いため、素材のダウンロードに時間がかかる場合がございます。
■ 収録素材数:38
画像サイズ:A4/300dpi
※シームレスパターンではありませんのでご注意下さい※
ご使用の際は、画像素材レイヤーのモードをスクリーンや比較(明)、ソフトライトなどお好みで変更してください。
(↓の使用例サンプルは、すべて【比較(明)】で重ねて加工しています)