Watercolor marker ▲ ■ and texture set (水彩マーカー●▲■とテクスチャーセット)
水彩マーカー●▲■とテクスチャーセット
Content ID:1682349
Translated by

It is a set of the texture which seems to be watercolor with several brush types including fill and blur, stretching.
It is recommended to use the texture if watercolor. 塗りとぼかし、伸ばし含むブラシ数種類と、水彩っぽくするテクスチャーのセットです。
水彩感出すならテクスチャーの使用推奨です。

It is a set of a texture to be a brush + watercolor to soften and stretched delicately with a watercolor-like brush.
The use of textures (patterns) is recommended for watercolor.
Brush shape and some of the materials that were previously distributed are duplicated.
Brushes.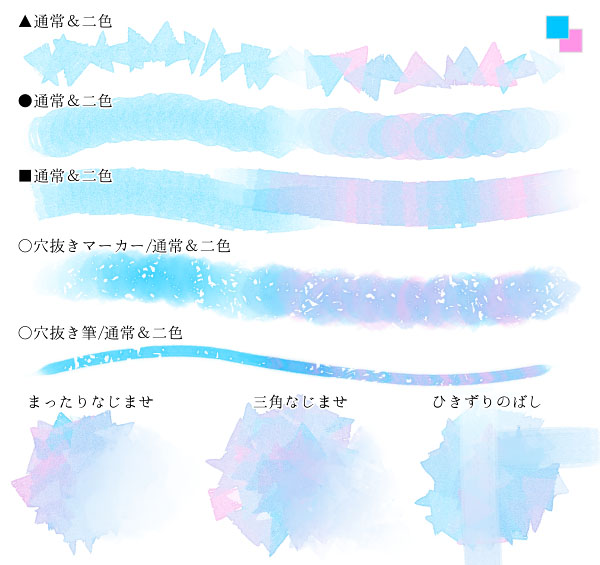 * No texture layer
Each brush that paints color (● ▲ ■ ○) has two types of normal and bi-colors.
Usually only paint colors.
The main color and the sub color are painted with mixed colors.
You can change the hole size by the paper magnification.
< Texture use example and description >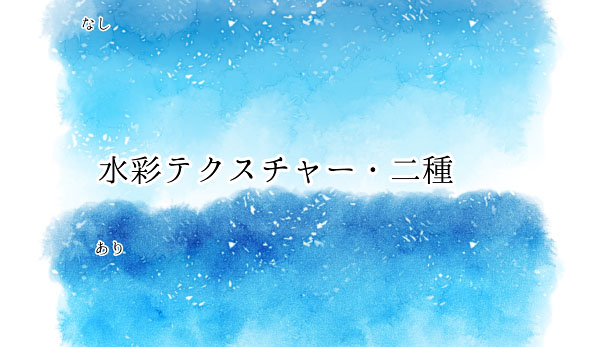 There are two kinds of textures.
"Texture/Watercolor paper" that creates a color stain on the paper with fine particles
It is "texture/watercolor irregularity" which produces irregularity of watercolor.
In the use example, we overlap both overlay.
Please put it out of the material and repeat it in the combine mode of the favor.
Or "layer set/Watercolor texture"/two patterns + tonal correction layer, so I prepared a thing, please use this from the material.
The texture should be on top of the layer to be colored.
Please have your favorite line drawings below or above.
The tonal correction layer in the layer set
The color part near to white is slightly yellow.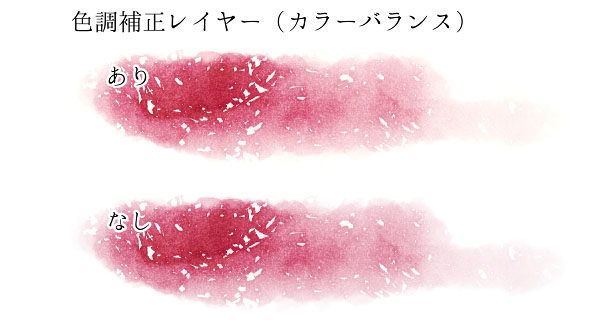 Delete it if you don't need it.
Because I think that the color is considerably strange when I use a texture,
I think it is good to put a texture layer when I paint it, not after I painted it.
The brush itself also has a watercolor paper whiff in the paper, but since the paper collapses while it paints it by all the time, it is recommended the use of the texture when it is watercolor style.
Another favorite texture is no problem at all.
Features of brushes >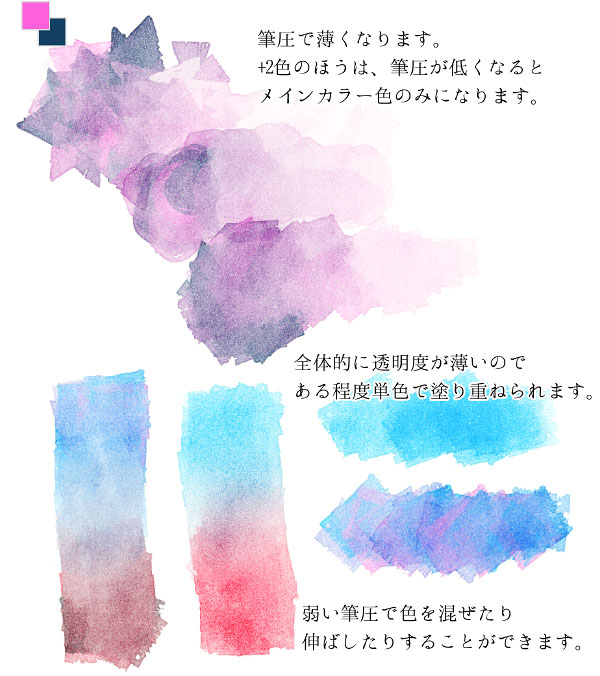 * Texture Layer Available
Extra >
Milky Pen Wind Brush
It was put in the description because it said that it cared for sober by oneself.
Gel Ink Type pen style. In the white, please.
Water Stain Brush
It's hard to explain, but if you ponpon with this brush where it's already painted, something like a stain will enter burn.
It does not enter well depending on the color which is painted on the base.
Please try anyway suitably because I think that I do not understand well.
Watercolor uneven texture Direction action
There is an action to put a mask with irregularity in the layer.
Make sure the texture's watercolor layer is selected and running.
Uneven patterns are uniformly in the pattern, so it may be lacking in analog,
Try it when you are anxious.
When the irregularity is put in this when the pattern of the paper eyes is made, I think that the texture whole feeling is a little fading.
If you understand it, please adjust it to the resolution etc. only because it perlin noise it to the mask.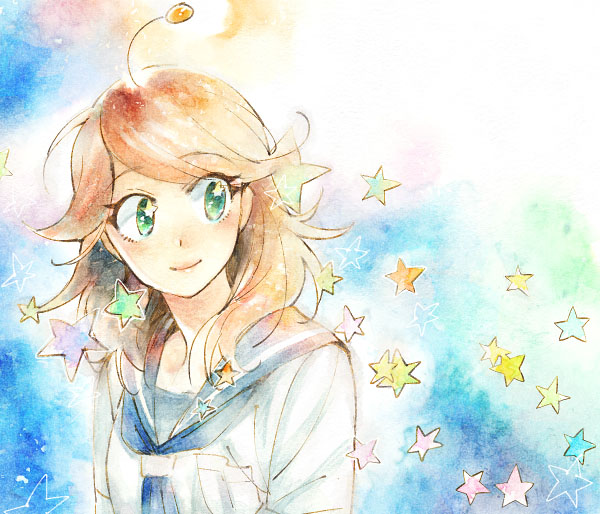 I touched it with a little touch with a watercolor colored pencil style brush by coloring with the main line with a fountain pen style brush, a watercolor marker. I also used CLIP STUDIO running color on fiber brushes.
Texture of paper (inside Eye of CLIP STUDIO) is also placed in two textures + texture combine.

微妙に水彩ぽいブラシと伸ばし、なじませるブラシ+水彩っぽくするテクスチャーのセットです。
水彩感を出すにはテクスチャー(パターン)の使用をお勧めします。
ブラシ形状など一部以前配布した素材と重複しています。
<ブラシ>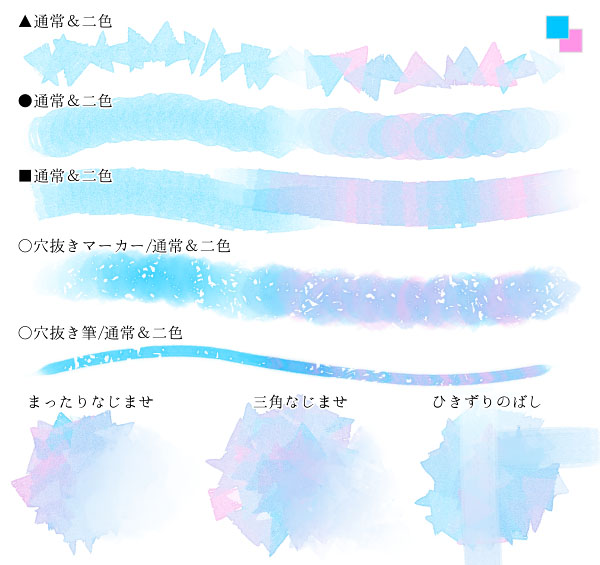 ※テクスチャーレイヤー無し
色を塗る各ブラシ(●▲■○)には通常と二色の二種類があります。
通常は描画色のみで塗ります。
二色はメインカラーとサブカラーを混色しながら塗ります。
穴抜き~は、紙質の拡大率で穴の大きさを変更できます。
<テクスチャー使用例と説明>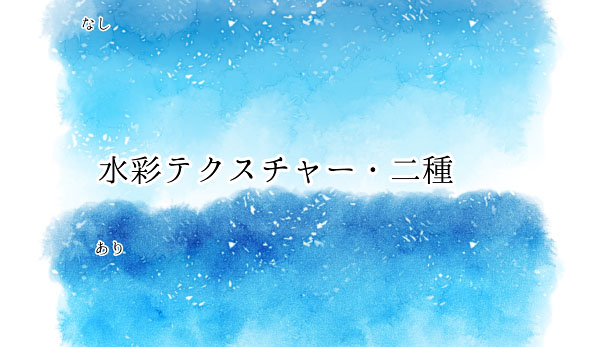 テクスチャー(パターン)は二種あります。
細かめの粒子で紙に色が染みた感じを出す「テクスチャ/水彩用紙」と、
水彩のムラを出す「テクスチャ/水彩ムラ」です。
使用例では両方をオーバーレイで重ねています。
素材から出してそれぞれ好みの合成モードで重ねてください。
もしくは「レイヤーセット/水彩テクスチャー」/二種のパターン+色調補正レイヤーを入れたものを用意したので、こちらを素材から引っ張り出して使用してください。
テクスチャーは色を塗るレイヤーの上にしてください。
線画は下でも上でもお好みでどうぞ。
レイヤーセット内の色調補正レイヤーは、
白に近い色部分を若干黄色っぽくしています。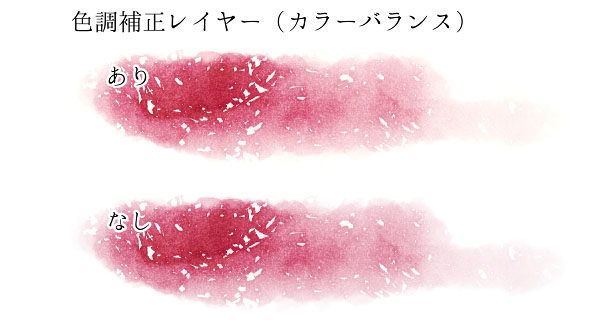 不要であれば削除してください。
テクスチャーを使用すると色が結構変わと思うので、
塗った後ではなく塗る時からテクスチャーレイヤーをのせておくとよいと思います。
ブラシ自体にも紙質で水彩用紙っぽさをいれているのですが、どうしても塗っているうちに紙質がつぶれていくので、水彩風にする場合テクスチャーの使用をお勧めします。
別のお気に入りのテクスチャーでも全く問題ないです。
<ブラシの特徴>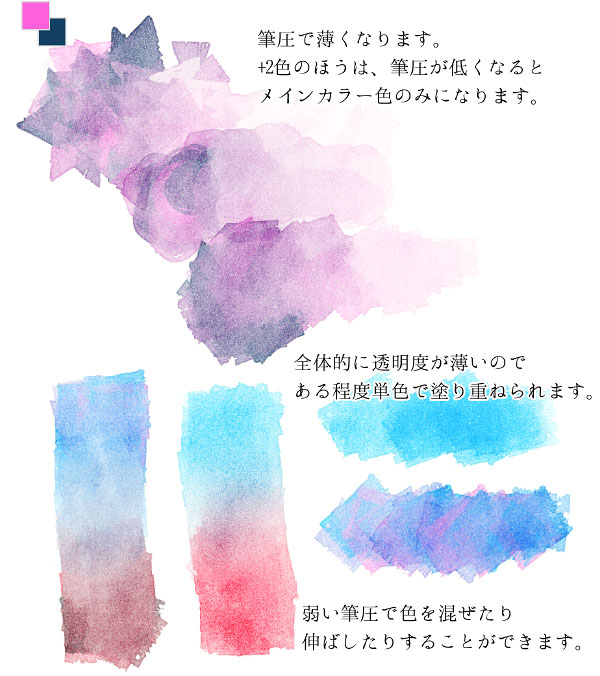 ※テクスチャーレイヤー有り
<おまけ>
・ミルキーーペン風ブラシ
自分で地味に気にいってるのでついでに入れました。
ゲルインク系ペン風です。ホワイトいれるのにどうぞ。
・水染みブラシ
説明しにくいんですがすでに色をぬっているところにこのブラシでぽんぽんと塗ると、染みのようなものが焼き込みで入ります。
ベースに塗ってある色によってはうまく入りません。
よくわからないと思うのでとりあえず適当に試してみてください。
・水彩ムラテクスチャ向アクション
レイヤーにムラのあるマスクをかけるアクションが入っています。
テクスチャーの「水彩ムラ」レイヤーを選択した状態で実行してください。
ムラがパターンで均一に入ってると、アナログぽさに欠けることがあるので、
ベタっとしてて気になる時に試してみてください。
あと紙目のパターンのせたときなんかもこれでムラを入れると、テクスチャまるっとのってる感がちょっと薄れると思います。
マスクにパーリンノイズかけてるだけなのでわかる方は解像度などに合わせて調節してください。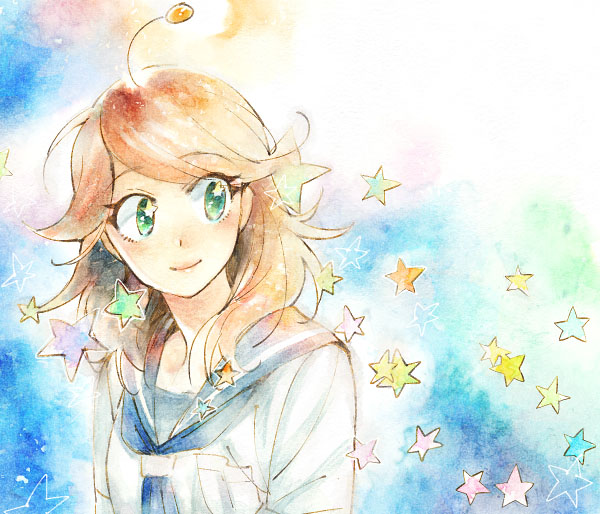 万年筆風ブラシで主線、水彩マーカーで色を塗って水彩色鉛筆風ブラシで少しタッチつけてみました。クリスタの繊維にじみブラシなども使いました。
テクスチャー2種+質感合成で紙のテクスチャー(クリスタの中目)ものせています。
Textures and Layer Sets テクスチャとレイヤーセット