Use the cartoon background as it is!!
This time it will be a department store, high Rise building, mansion!
◇ It is material which can be used as scene conversion and the frame between!
◇ Layer contents are
Line drawings, solid, tone, cloud, white, simple signboard (bonus)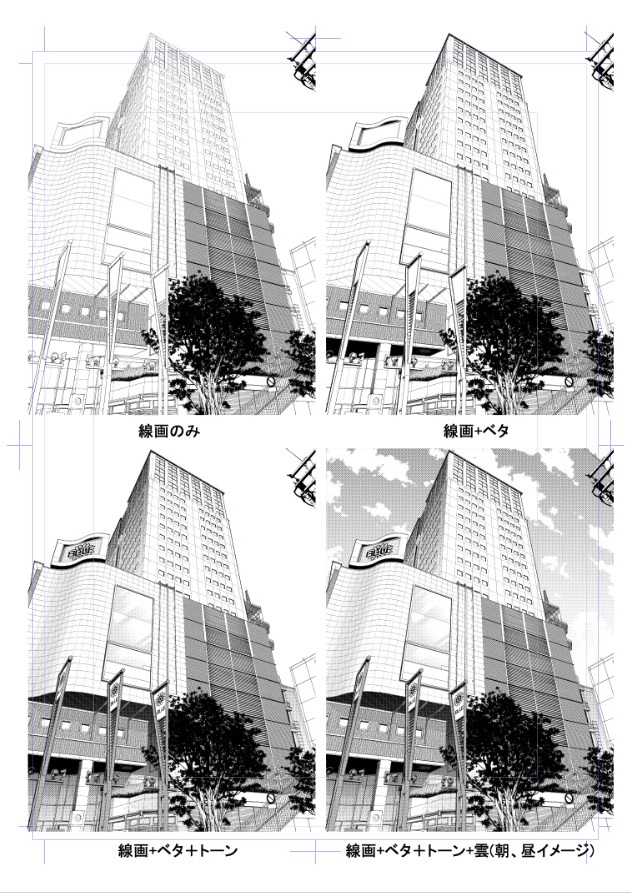 The size of the manuscript B4 for commercial issue 220.00 × 310.00 ㎜ 600dpi
Please make sure to check your own manuscript before making a purchase.
The BLUE logo and the sign are completely original. If you are anxious, please print it yourself!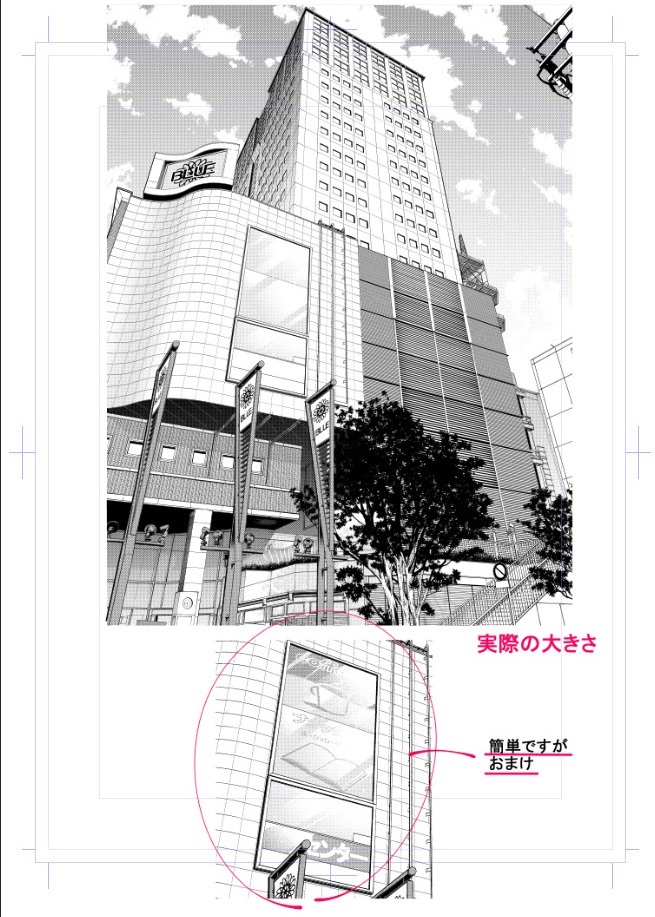 Example of Use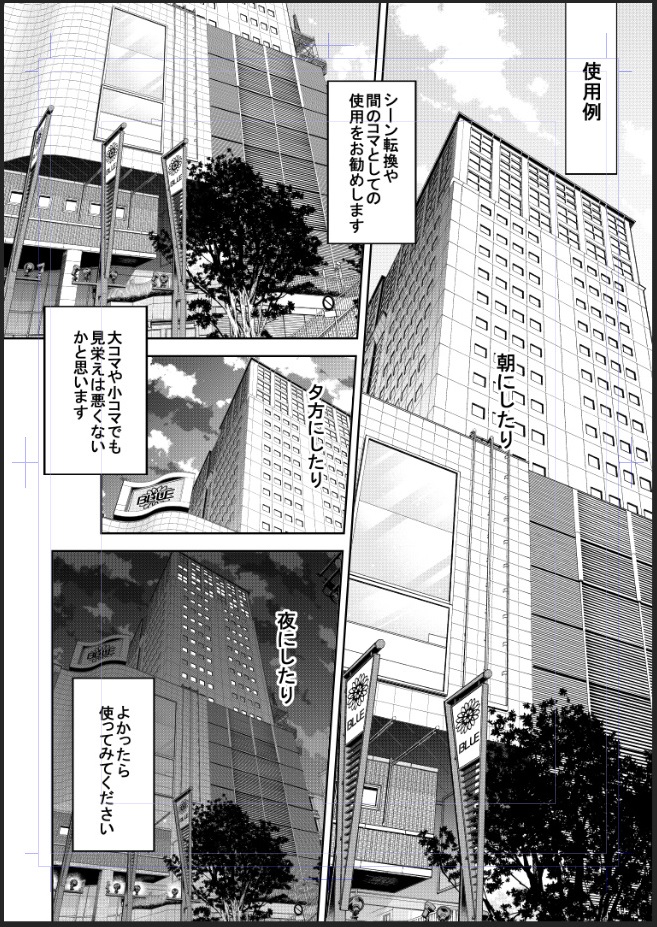 ◇ We have uploaded the animation scene on YouTube!
https://www.youtube.com/channel/UC-eP2FIv5h2zV8MiYdYVBrg
Subscribe to the channel and hope you're good!!
Follow, subscribe, and thank you!
SgR

そのまま使える漫画背景!!
今回は、デパートや高層ビル、マンションになります!
◇シーン転換や間のコマとして使える素材です!
◇レイヤー内容は、
線画、ベタ、トーン、雲、ホワイト、簡易看板(おまけ)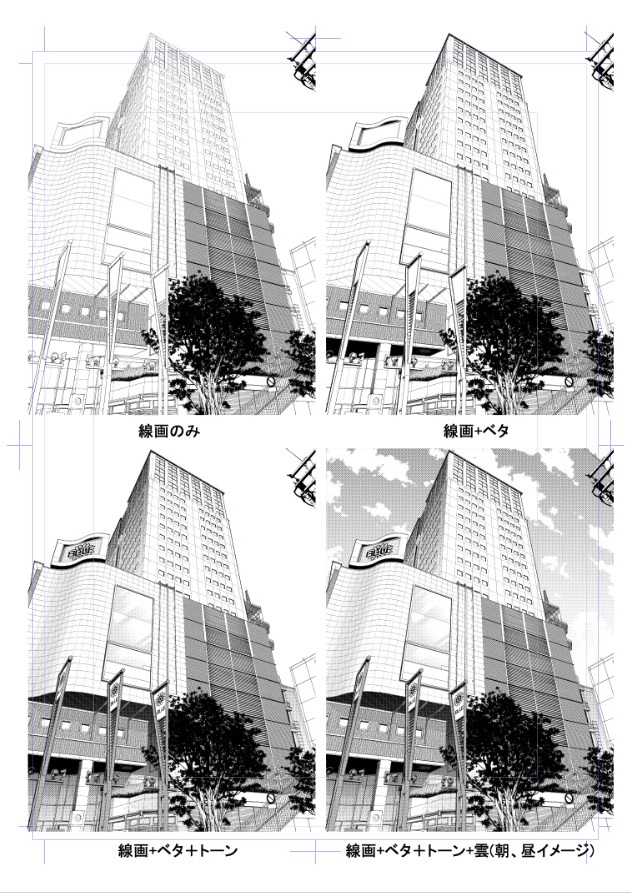 原稿のサイズはB4 商業誌用 220.00×310.00㎜ 600dpi
購入の前に必ずご自身の原稿をご確認下さい!!
また、BLUEというロゴっぽいものと看板は完全オリジナルになります。不安な方は、ご自身で作画して下さい!!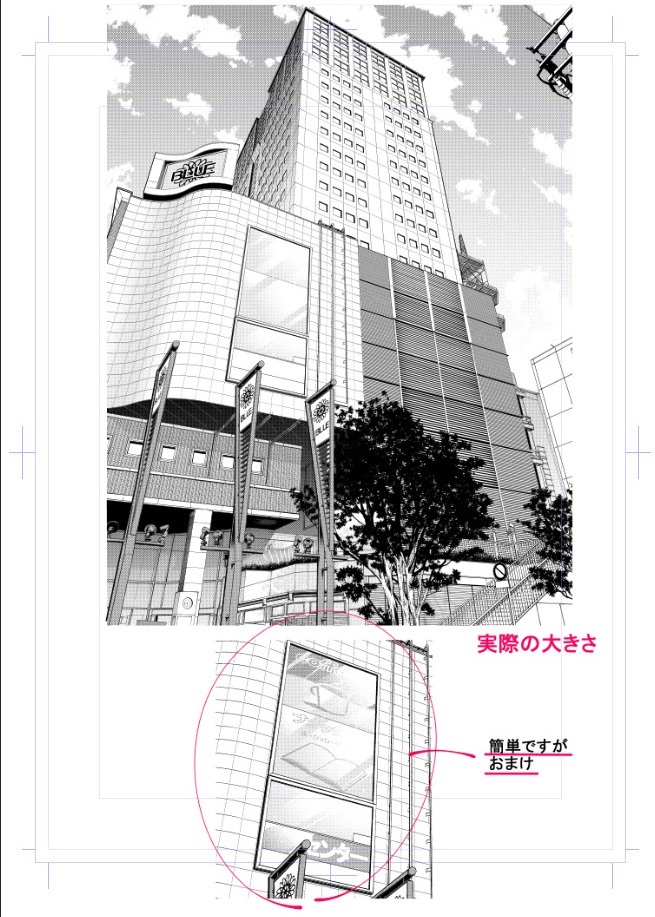 使用例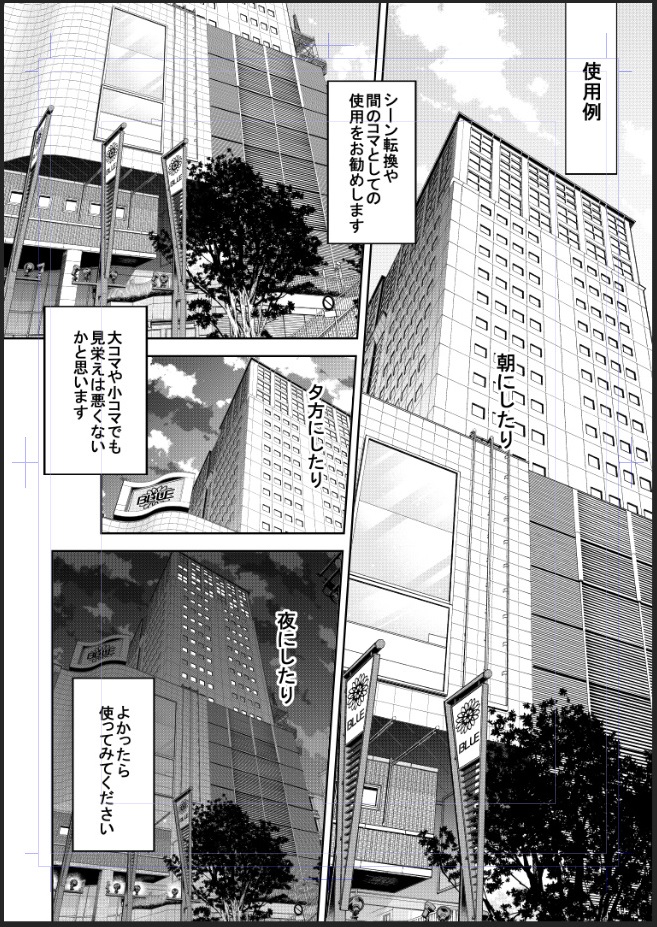 ◇Youtubeで作画風景をアップしております!!
https://www.youtube.com/channel/UC-eP2FIv5h2zV8MiYdYVBrg
よかったらチャンネル登録といいねお願いします!!
フォロー、チャンネル登録、いいねをお願いします!
SgR