This time of the week is the city background of one point perspective (morning-noon)!!
The contents of the layer
Only line drawings, solid, toned, cloud, white and
We are separating the layers!!
It is divided like the image. Please refer to it.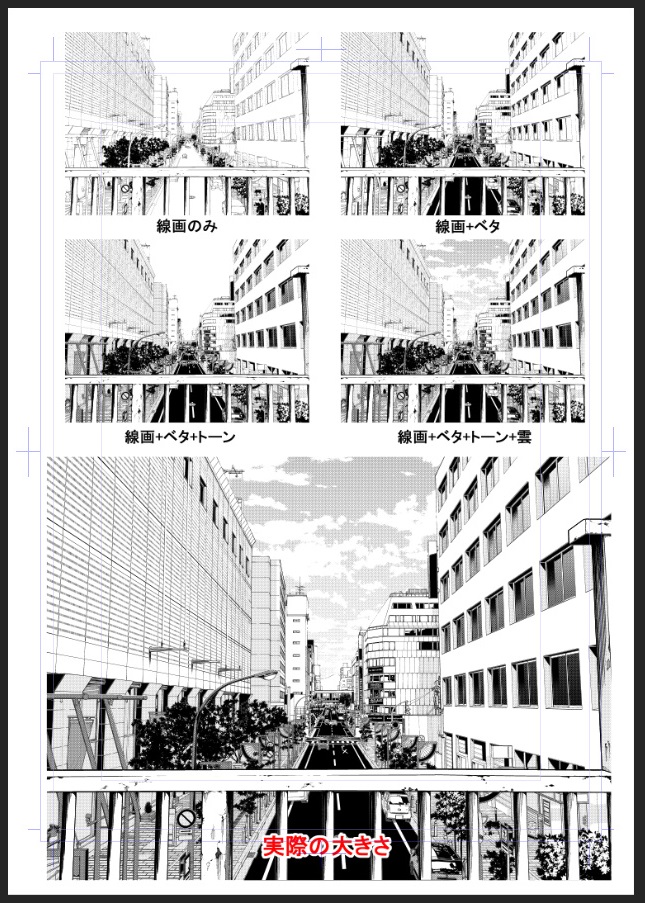 The size of the manuscript is commercial paper 220.00 × 310.00 mm 600dpi
Please refer to the actual size in the following image .
We sell only line drawings.
Please buy it if you want to finish it by yourself!
Example of Use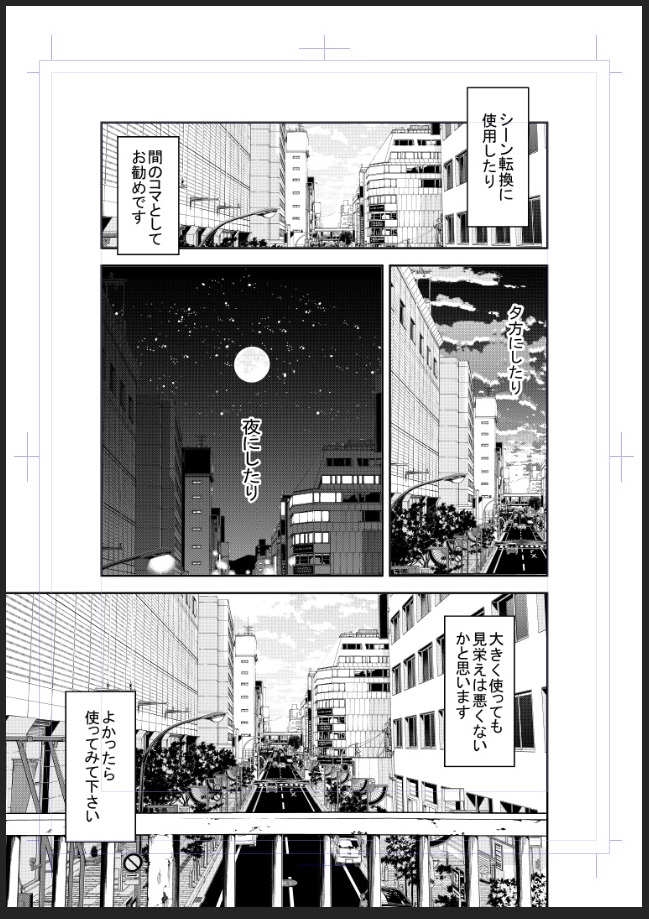 Please follow us!
SgR

今回は1点透視の市内背景(朝~昼)です!!
レイヤーの内容は、
線画のみ、ベタ、トーン、雲、ホワイトと
レイヤー分けしております!!
画像のように分けています。参考にして下さい。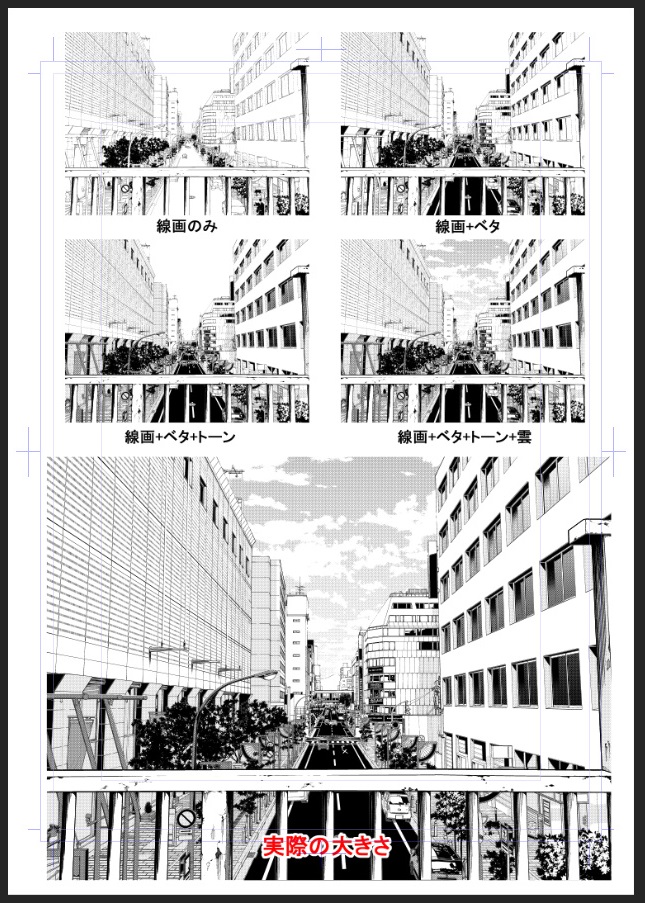 原稿のサイズは商業用紙 220.00× 310.00mm 600dpi
下記の画像で実際の大きさを参考にして下さい。
線画のみも販売しております。
自分で仕上げをしたいって方はそちらをご購入下さい!
使用例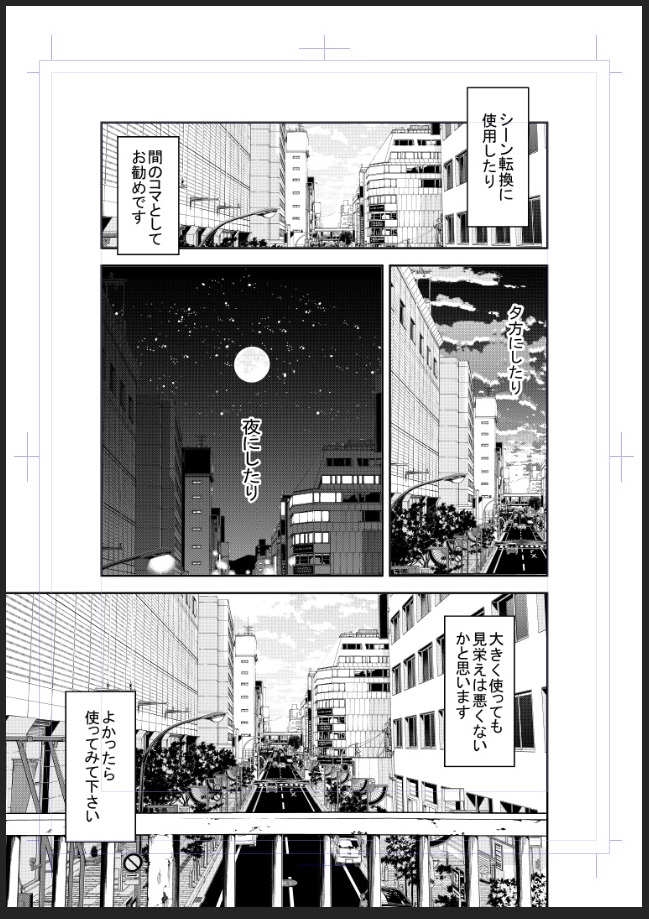 フォローをお願いします!
SgR