Parks Series Number 1 -- View 5
Another view of park series number1; through my passenger window.

Relatively new city park with small lake and young trees.

Partly cloudy day.
Unidentifiable people next to the lake in front of the public library.
Power lines and housing with trees in the background.
Newly transplanted trees without leaves; fenced separately.
Barbed wire fence surrounds the park;
Gates are closed at night, in bad weather, when the lake is too high, etc.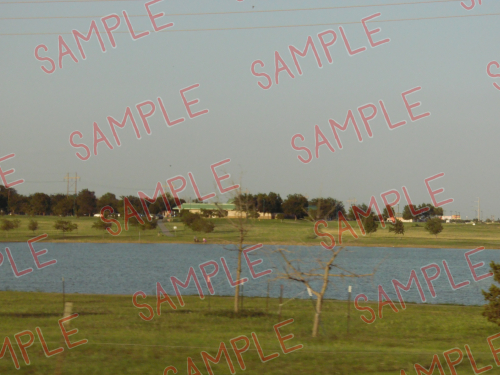 This image would work -- Great for Background Use
To Draw From
Used as Part of Your Picture
Artwork Decorating a Room . . . And More!

Feel Free to use anyway you want!