Brushes that are great for painting tree bark and sometimes adding texture to soil and ground.
"TREEBARK MAIN"is for adding the core shadows and texture. If your tree is tilted I suggest adjusting "Direction of particles" under the "Spraying Effect"so that the texture is aligned with the tree trunk.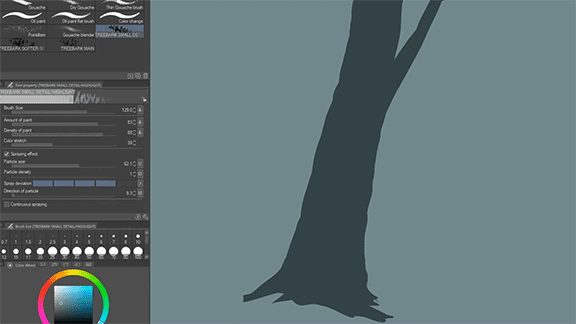 "TREEBARK SMALL DETAIL/HIGHLIGHT" is for adding details such as highlights or darker areas to intensify the texture.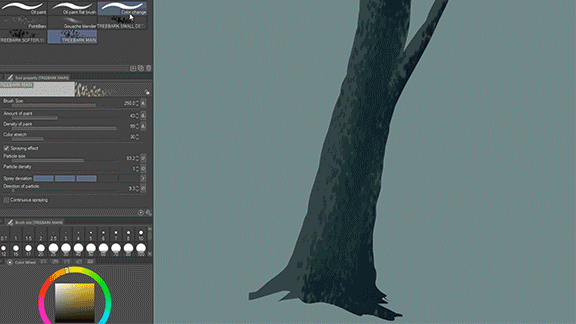 Lastly, "TREEBARK SOFTER/BOUNCE LIGHT" is for adding a bounce light that is supposed to be more subtle and blend in with the other colors easier.