This is the third hand-drawn tone collection made in 600dpi for monochrome and gray printing.
The "hand-drawn staggered lattice" and "hand-drawn Dot Grade" which was made in the tone collection m01 are put by an improvement and a different pattern version.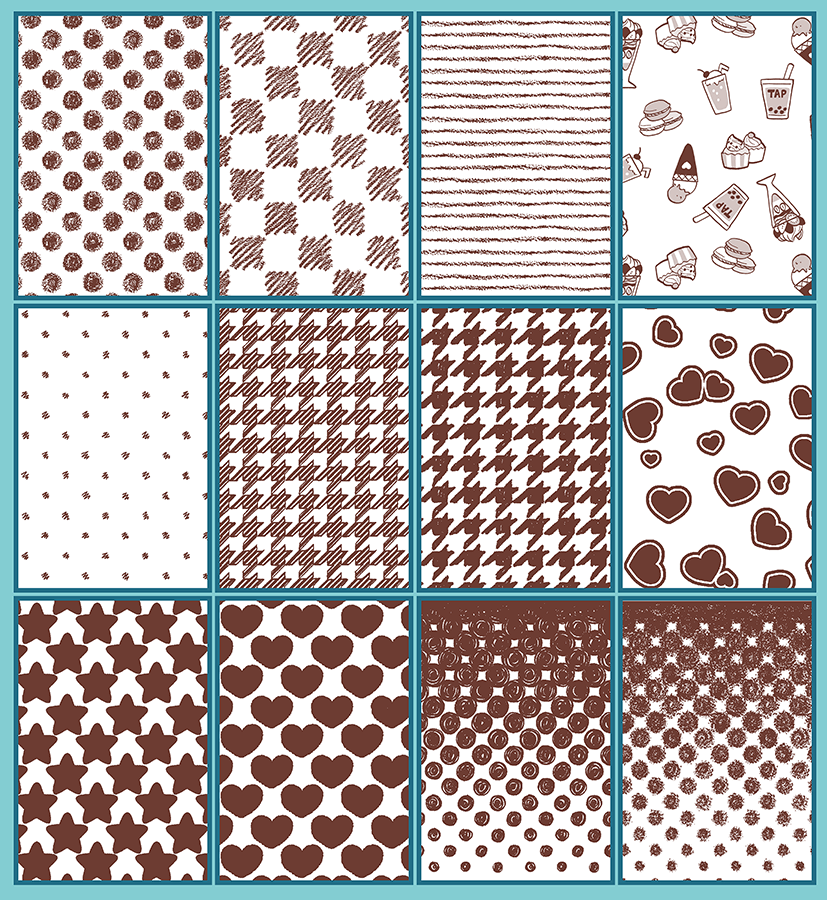 When I use it in color, I think that a pattern is a little large at 350 ~ 300 300, and please try to use it by shrinking.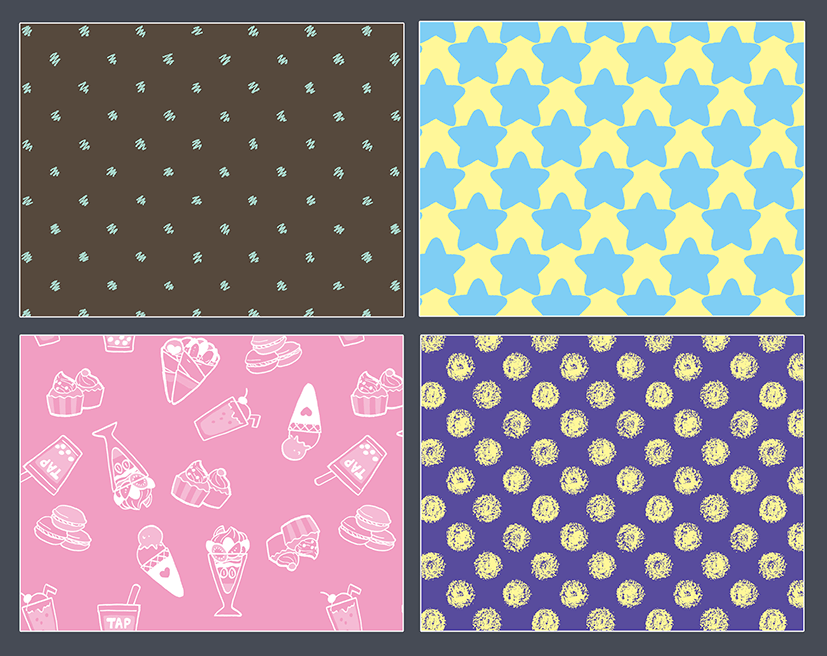 モノクロ・グレースケール印刷用に600dpiで作った手描きのトーン集3つ目です。
トーン集m01でも作っていた「手描き千鳥格子」「手描きドットグラデ」は改良・別パターンバージョンで入れています。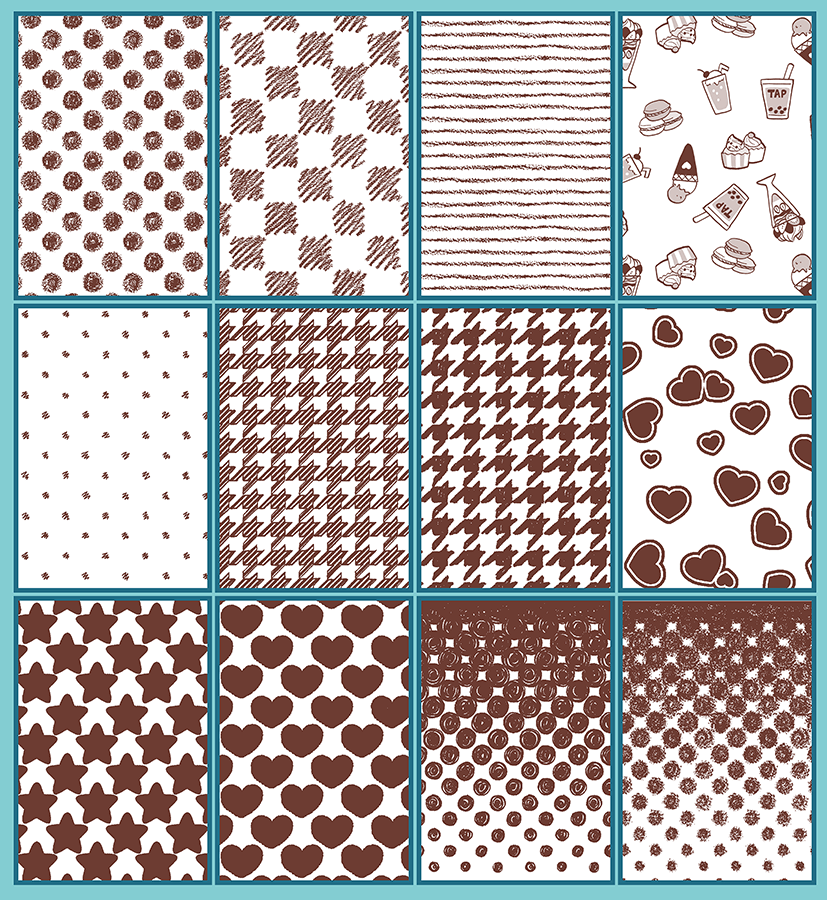 カラーで使う際、350~300dpiでは柄が少し大きいと思いますので縮小して使ってみてください。