It is a milli pen-ish analog style pen.
Line drawing direction. I think that it is not suitable for the color coating because it is attaches.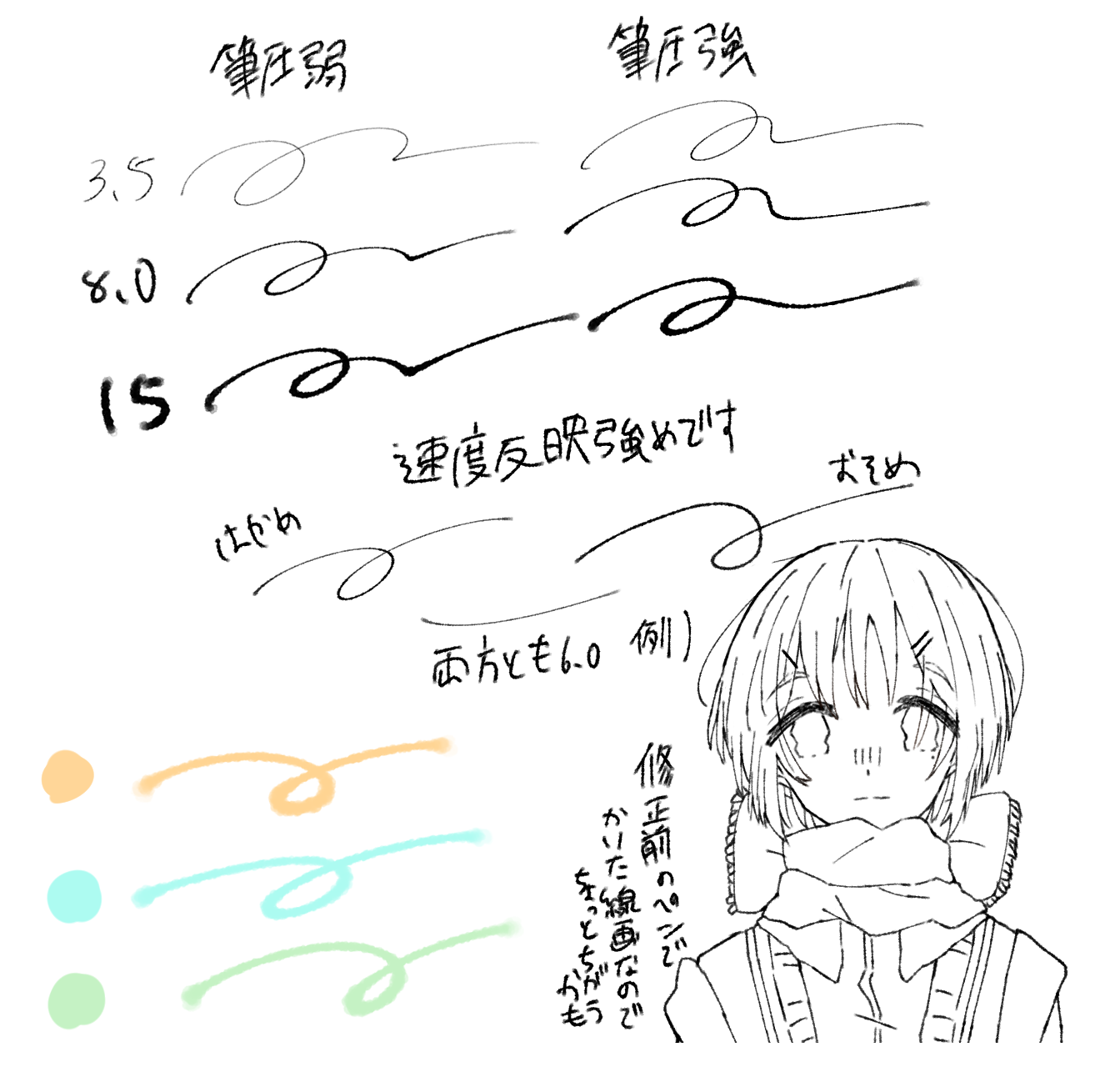 If you reduce the speed value from the button next to the settings → brush size item, you should be able to accumulate a little more ink. Please by your liking.

ミリペンっぽいアナログ風のペンです。
線画向き。もさっとしているので色塗りには向いてないと思います。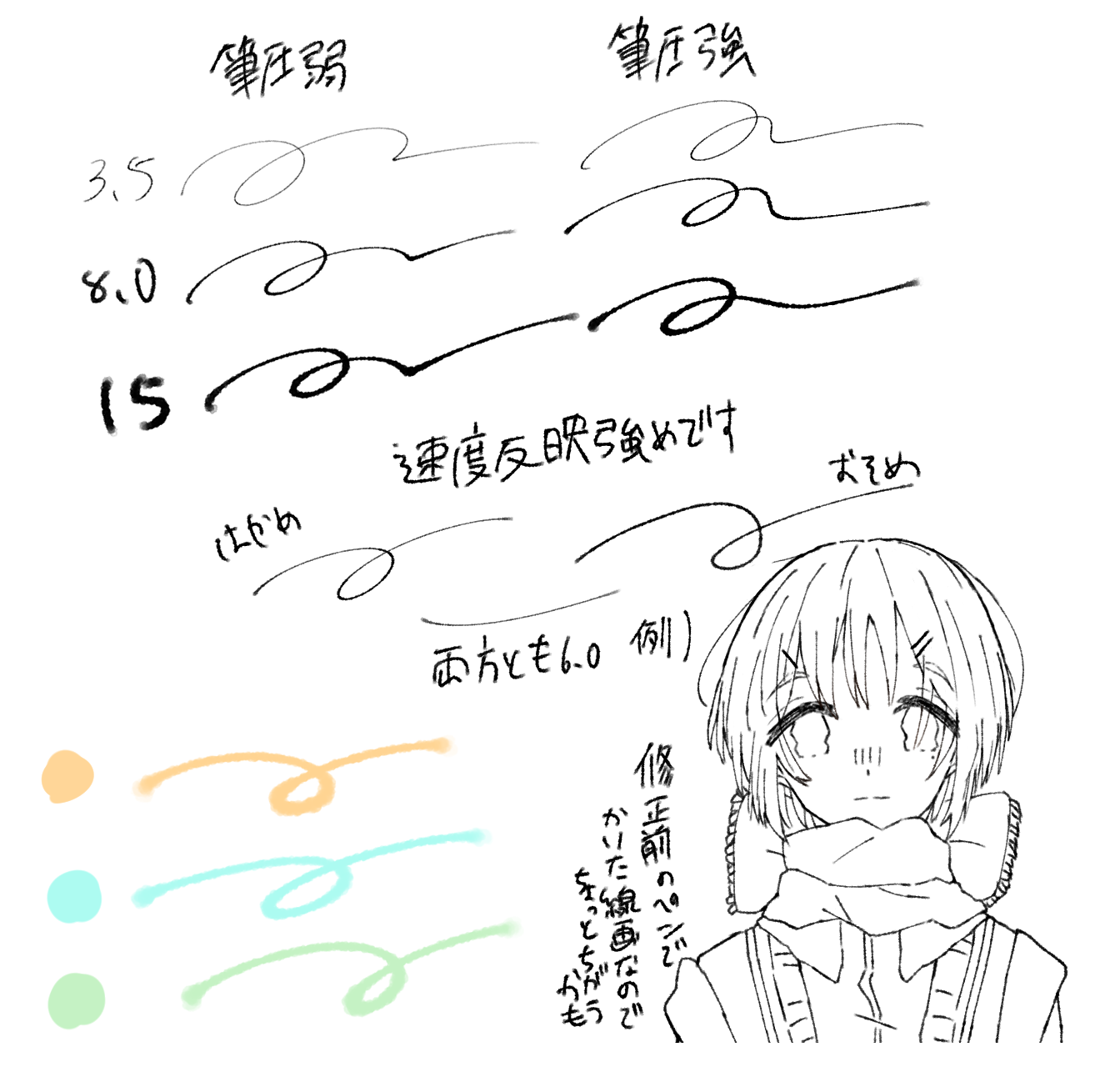 設定→ブラシサイズ項目の横のボタンから速度の値を減らすともうちょっとインク溜まりが出来る筈です。お好みでどうぞ。