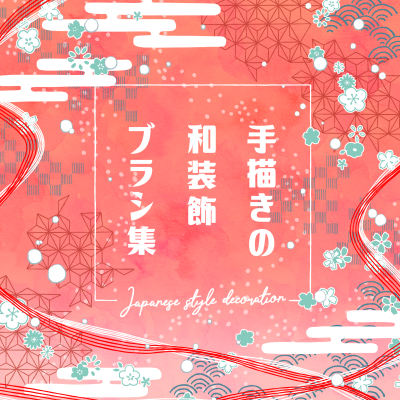 It is the one made for the decoration of the monochrome manuscript of ■ 600dpi, but the color change is possible.
All except ■ "Gravel ribbon" and "Mizuhiki Ribbon" are stamp ceremony.
Please use the size and spacing while adjusting it to your liking.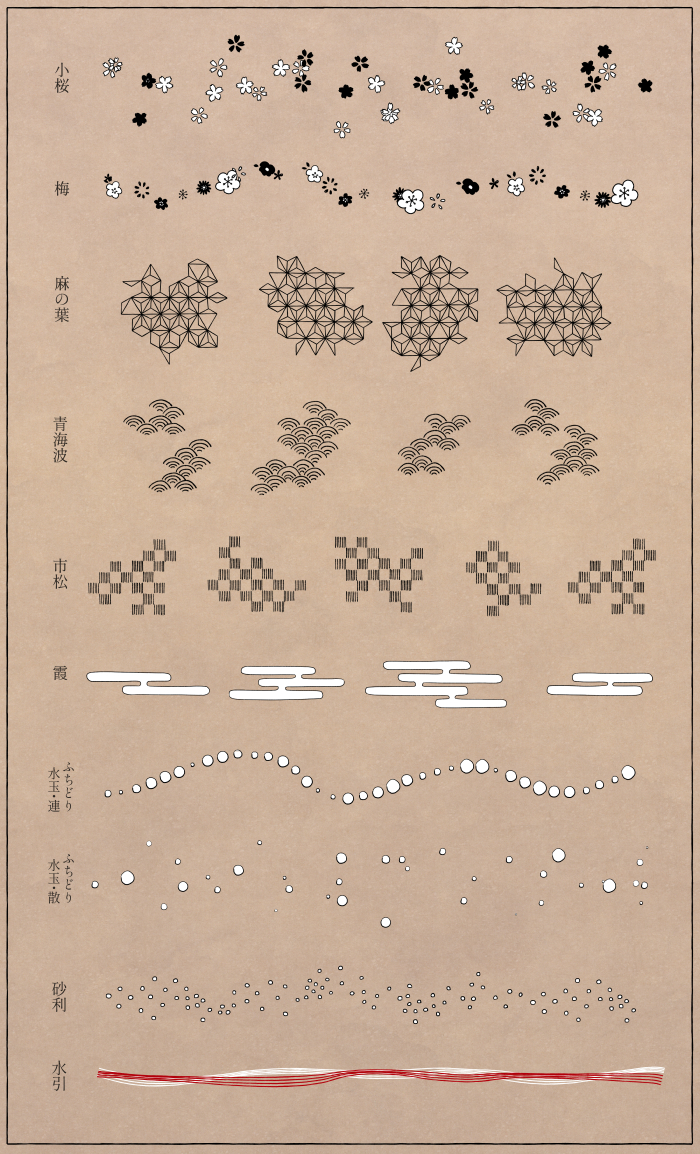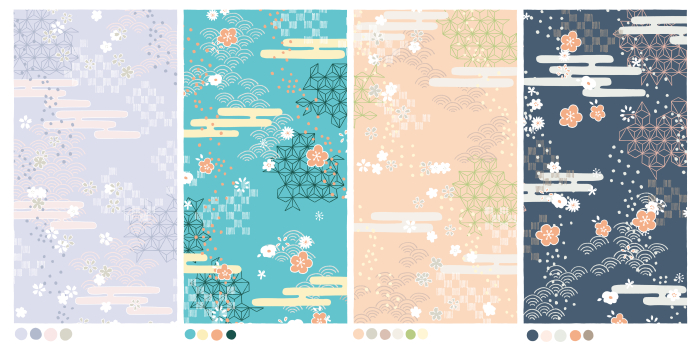 I think whether it is lovely even if I use it for the frame in a ■ monochrome manuscript.

- - - - - - - - -
[Appended later]
I have released the second installment of this brush collection ◎
Please use it together if it is necessary.
Hand-Painted Japanese decorative brushes vol. 2

 https://assets.clip-studio.com/ja-jp/detail?id=1745055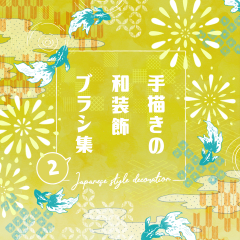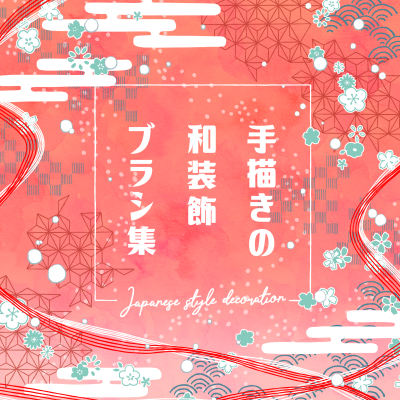 ■600dpiのモノクロ原稿の装飾用に作ったものですが、色変更も可能です。
■「砂利リボン」「水引リボン」以外はすべてスタンプ式です。
 サイズや間隔はお好みで調整しながらご利用ください。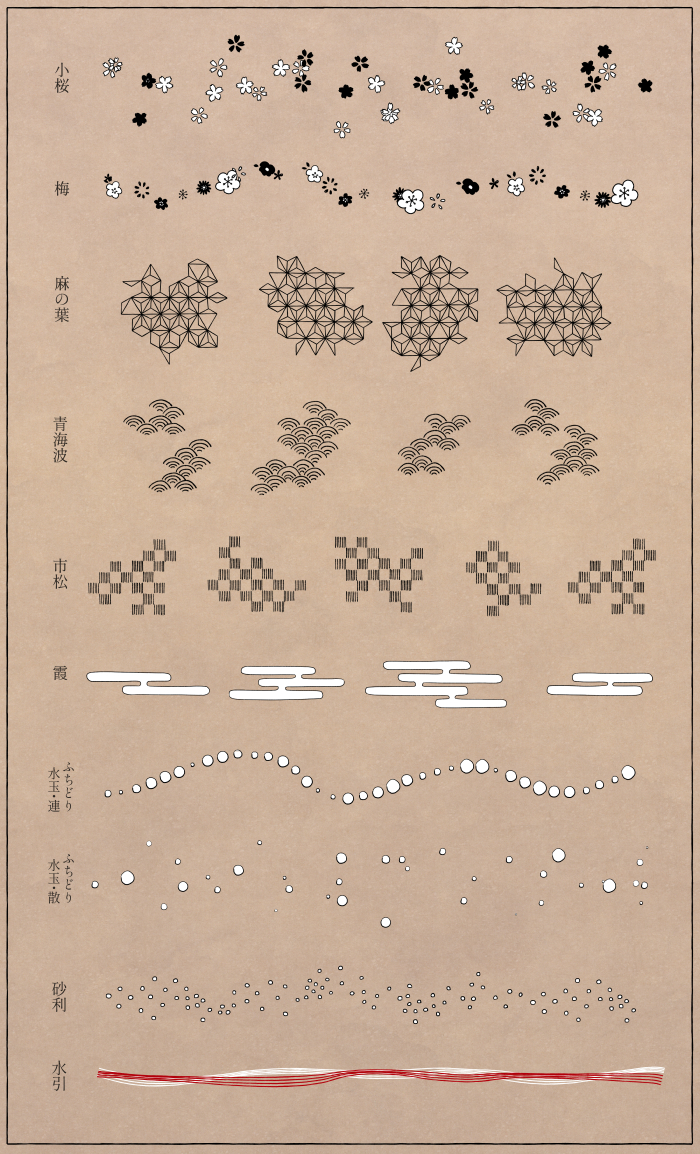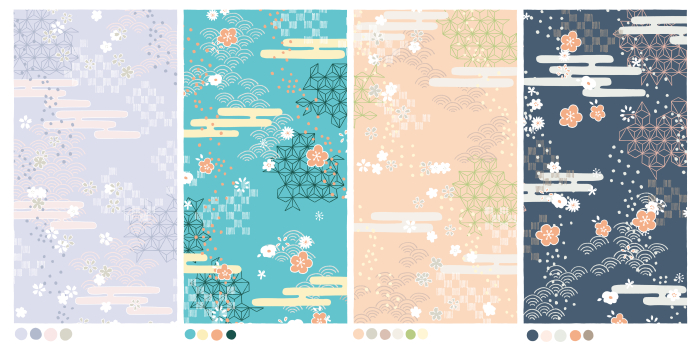 ■モノクロ原稿で枠などに使っても可愛いのではないかなと思います。

- - - - - - - - -
【 後日追記 】
 このブラシ集の第二弾を公開しました◎
 よろしければ合わせてご利用ください。
 「手描きの和装飾ブラシ集 2」

 https://assets.clip-studio.com/ja-jp/detail?id=1745055