You can use everything depending on the idea.




If you think you don't have enough splash in your manuscript, please.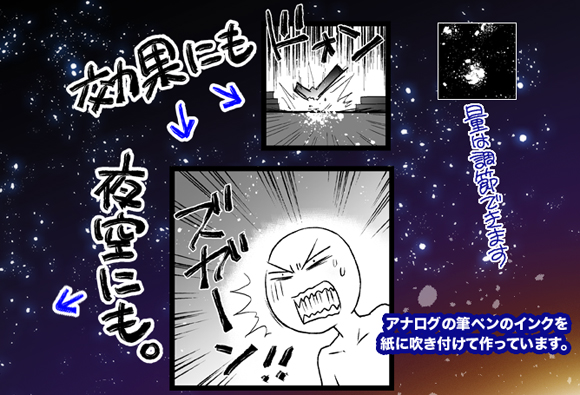 The data is scanned from paper.
I think that it is easy to come out with the analog feeling because I register a pattern of ten or more in a brush tip and come out randomly.
Because the anti-aliasing is turned off, I am suitable for a printed thing.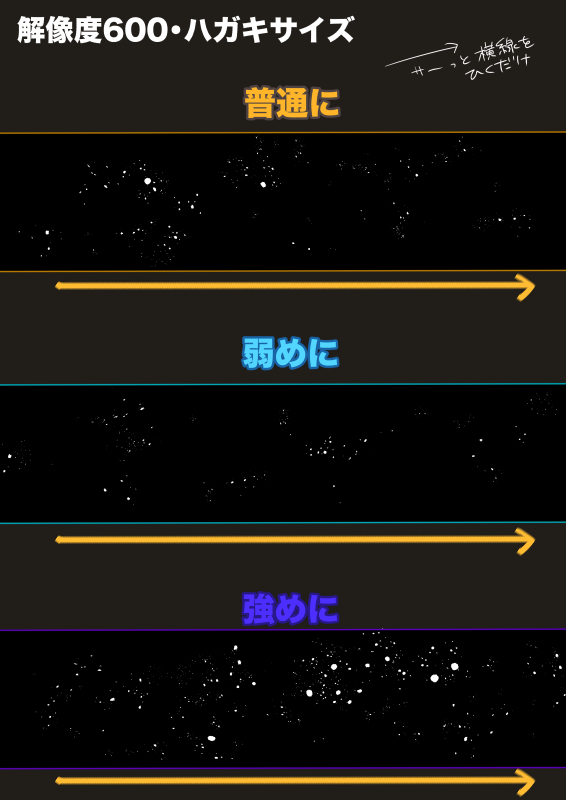 Chinese Translation version
https://www.udongman.cn/index.php?m=material&c=search&a=searchmark&keyword=shiratakiz
アイデア次第で色々と使えます。




自分の原稿にしぶきが足りないと思う方どうぞ。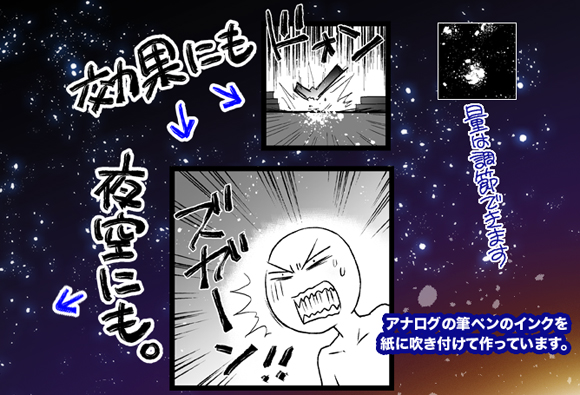 紙からスキャンしてデータ化したものです。
ブラシ先端に10以上のパターンを登録してランダムに出るようにしていますのでアナログ感が出やすいかと思います。
アンチエイリアスをoffにしているので印刷物にも向いています。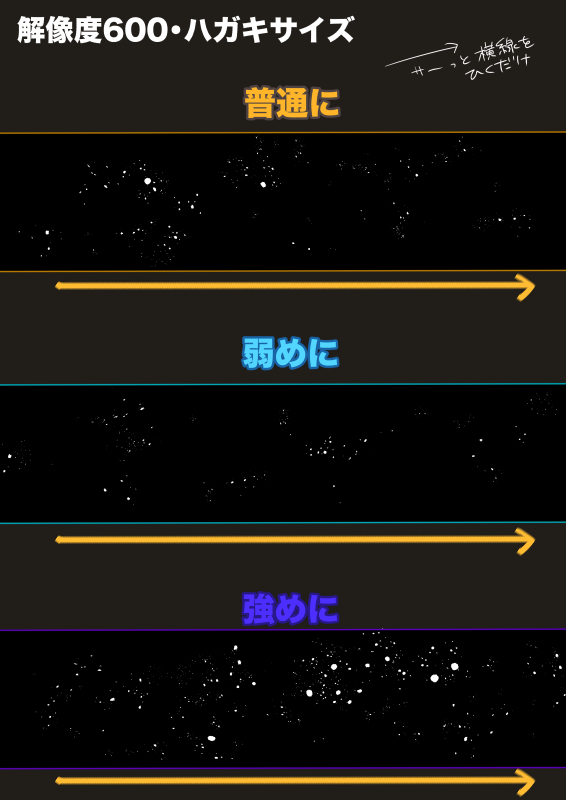 中国語翻訳版
https://www.udongman.cn/index.php?m=material&c=search&a=searchmark&keyword=shiratakiz